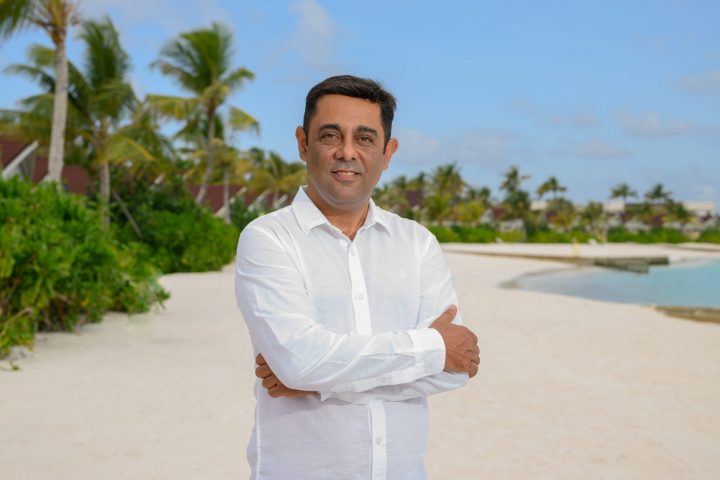 Atmosphere's Ashwin Handa to deliver keynote on balancing business goals with sustainability at GM Forum 2023
Hotelier Maldives, the leading publication for the hospitality industry in the Maldives, has announced that Ashwin Handa, Senior Vice President – Operations at Atmosphere Core, will be one of the keynote speakers at the Hotelier Maldives General Managers (GM) Forum 2023. The forum, which is the most anticipated event for hoteliers in the Maldives, will be held at Bandos Maldives resort on October 19, 2023.
The GM Forum, since its inauguration in 2016, has been a dedicated platform for over 100 general managers and hoteliers to gather, discuss industry-related problems, exchange ideas, and propose solutions. Now in its seventh edition, the theme for this year's forum is 'Innovation and Technology for Sustainability'. This theme reflects the rise in new technologies, the fast-paced changes in the world, and the increasing number of eco-conscious travellers. It also aligns with the 'Tourism for Good' concept, emphasising the role of the hospitality industry in promoting sustainable practices.
Ashwin Handa, who is responsible for the operations of Atmosphere Core's eight resorts in the Indian Ocean, will deliver a keynote speech on the topic of "Why Sustainability Can Go Hand in Hand with Business Success". He will share his vision and strategy on how Atmosphere Group has been able to balance its business objectives with its environmental and social commitments. He will also address the current and future trends and challenges that affect the hospitality industry in the Maldives and globally.
Ashwin Handa has more than 28 years of experience in the hospitality industry, working in various positions and locations. He joined Atmosphere Group in 2021 as Senior Vice President Operations. He leads a team of general managers who strive to enhance the guest experience and achieve revenue goals. Ashwin Handa's extensive experience and sharp business skills make him a valuable asset to Atmosphere Core. He plays a vital role in facilitating the company's worldwide expansion by delivering exceptional guest experiences through his dedicated teams and reinforcing the core offerings, all while embracing the company's ethos of "Joy of Giving."
"We are honoured to have Ashwin Handa as one of our keynote speakers for the GM Forum 2023. He is a visionary leader who has been instrumental in shaping Atmosphere's success story. We are grateful to him and Atmosphere Group for their support and collaboration," said Ali Naafiz, Editor of Hotelier Maldives. "We look forward to hearing his inspiring and informative speech on sustainability and business success. We will also be announcing more speakers, presenters and panelists for the GM Forum 2023 in the coming weeks. Stay tuned for more updates."
The Hotelier Maldives GM Forum 2023 is expected to attract over 100 hoteliers from various resorts and hotels in the Maldives. This year's forum is sponsored by several leading companies in the hospitality sector, such as Ooredoo Maldives, Fuel Supplies Maldives, Far Horizon, Bestbuy Maldives, Manta Air, Coca-Cola Maldives, Swimsol, Souvenir Marine, and more.