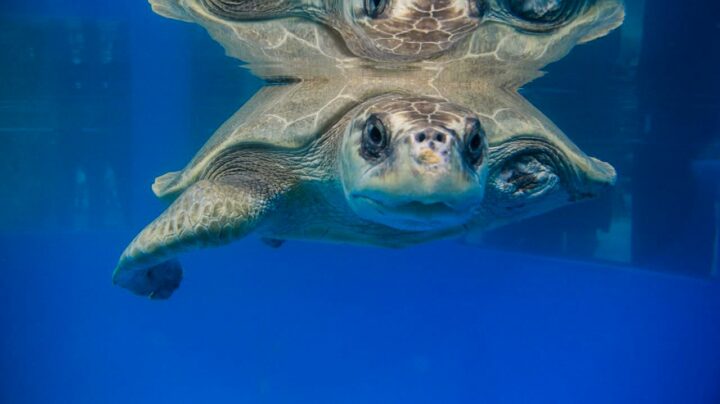 Azura – The turtle with a flipper of hope
The Olive Ridley Project (ORP) which was founded by Biologist Martin Stelfoc in 2013 was initially launched in response to the large numbers of entangled Olive Ridley turtles encountered during his trip to the Maldives. Since the initial launch, there had been a removal of 1,400 Ghost nets – and recorded a shocking 812 trapped turtles.
Rehabilitation centre in One&Only Reethi Rah Maldives:
ORP formed a partnership with One&Only Reethi Rah Maldives, in December 2018. The turtle rehabilitation tank was a community funded project where the staff of One&Only raised all the funds for construction of the turtle rehabilitation facility, through hosting various events and fundraisers. With the new rescue facility, turtle patients that require long term rehabilitation without veterinary care can be transferred. Freeing up tank space in Coco Palm Dhuni Kolhu exclusively for critically injured turtles. Furthering the efforts, staff at One&Only also created a pledge wall to limit the use of single-use plastics from the resort, to protect sea turtles and marine life.
Meet Azura — First patient of the facility in One&Only Reethi Rah Maldives: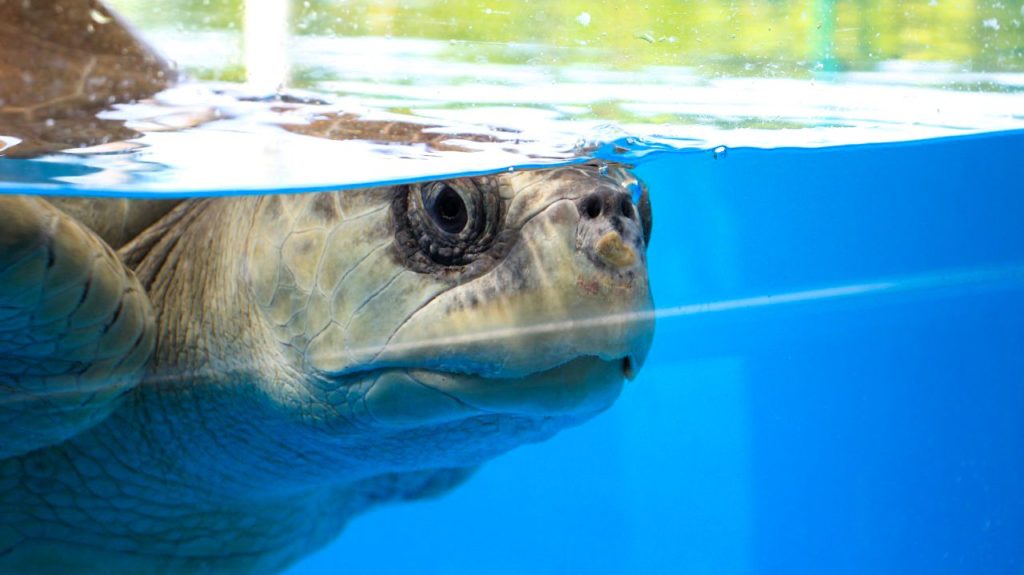 On April 2, 2019, Azura was found entangled in a ghost net by Dharavandhoo island in Baa Atoll. She was subsequently sent to the ORP Marine Turtle Rescue Centre for treatment by the ORP Turtle Vet. The rising concern is that Olive Ridley turtles are exceptionally rare in the Maldives and to identify that over 89 per cent of the entangled turtles are Olive Ridley turtles is exponentially terrifying. Most turtles found entangled in ghost nets like Azura suffer from buoyancy syndrome – a condition where the turtles are unable to dive to rest or hunt. Azura also had to amputate one of the front flippers due to the net having dug into her bone and causing it to become infected.
School Trip to the Facility:
In the stride of raising awareness, One&Only Reethi Rah Maldives invited students of Immaduddin School to explore the rehabilitation centre. The event took place on Saturday, November 9, 2019. The students were guided around the turtle rehabilitation facility, introduced to the medical equipment and Azura, before taking part in a turtle feeding. Implementing an understanding of the negative implications and explaining drawbacks through presentations and speeches by the Resort's in-house Marine and Turtle Biologists. The trip additionally featured a snorkelling trip on the house reef with the students to further their efforts in eradicating the negative implications of ignorant actions and explaining the importance of marine ecosystems in the Maldives.