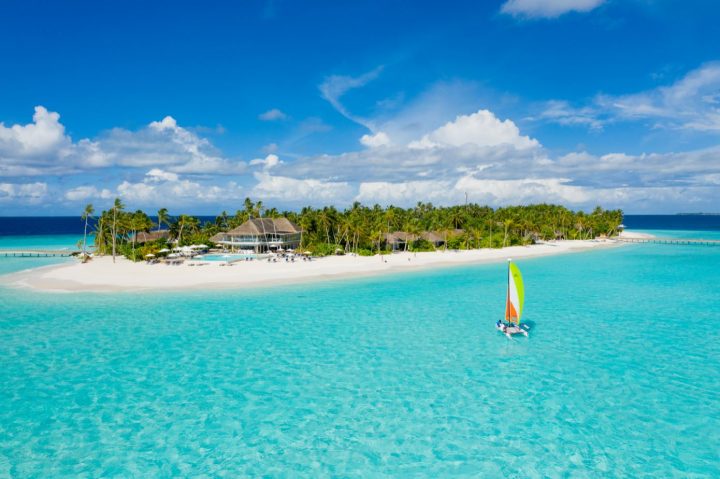 Baglioni Maldives Celebrates Italian Excellence with Borsalino
Tip your hat to a new partnership between a luxury Italian hotelier and one of the country's finest milliners. Now, guests who stay at the Baglioni Hotel Maldives will receive a limited edition Borsalino sunhat as a gift. This luxury handmade headpiece is presented in a white Borsalino branded box, with an exclusive Baglioni Resort Maldives personalised band around the inside.
The collaboration between Baglioni Resorts and Borsalino brings together Italy's leading five-star hospitality collection and the most famous name in luxury headwear. These are two brands from different sectors united by shared values and an enduring passion for quality as an integral part of an all-Italian luxury lifestyle ideal.
The two Italian brands, renowned for their meticulous attention to detail and impeccable client care, have created this exclusive product to extend and renew that unique mix of tradition and innovation that has always set them apart.
Baglioni Hotels & Resorts has long been an ambassador of fine Italian hospitality, offering a wonderful collection of private, elegant, intimate places to stay. Under CEO Guido Polito's stewardship, the brand has developed a concept of contemporary luxury centred on bespoke service to the guest every day. The brand has six exclusive hotels in Europe's finest art cities, three resorts in Punta Ala, in the Maldives as well as the brand-new Baglioni resort Sardinia.
Borsalino is Italy's longest-established specialist maker of luxury hats. This pioneering Italian brand is universally renowned for its unmistakable quality, elegance, and style. Borsalino has been making hats in Alessandria since 1857 in a process that marries industrial vision and true artisanal spirit.