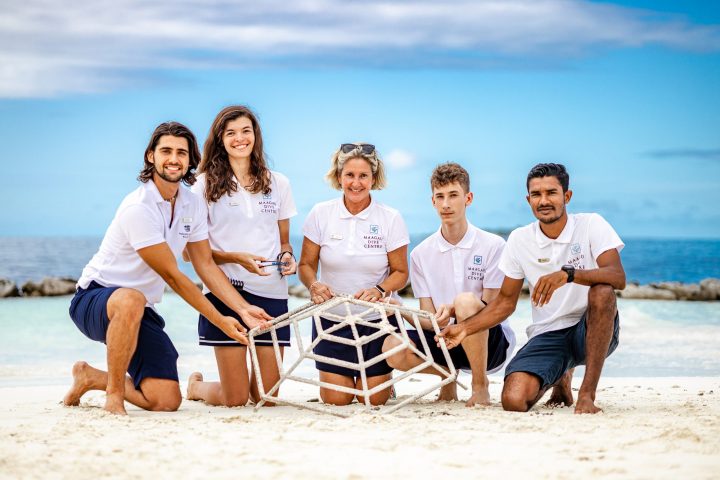 Baglioni Resort Maldives Involves Guests in Coral Restoration
Baglioni Resort Maldives announced that the resort is giving guests the chance to take part in its coral restoration project.
The resort's coral reef restoration project focuses on growing endangered species of coral to boost existing reef habitats and generate new ones. Active restoration of corals includes different techniques or methods that raise as many coral species as possible.
Guests can either adopt a coral fragment for USD 25 or sponsor a coral frame with a personalized tag for USD 500 to take part in the resort's restoration efforts.
Baglioni Resort also invites guests to identify the corals, and personally assist in fixing the corals onto the frame before it is placed underwater. The resort will give constant follow up about the progress of the coral colony that guests are contributing to build.
In addition to assisting with the coral restoration project, guests can also take part in activities such as diving with a marine biologist and attending informative marine-life presentations held on the resort twice a week. The resort also offers educational activities for kids, including house reef snorkeling, beach walks and coral recognition.
Balgioni Resort Maldives is a 5-star luxury resort located on Maagau island in Dhaalu Atoll.
Featured Cover Image: Baglioni Resort Maldives