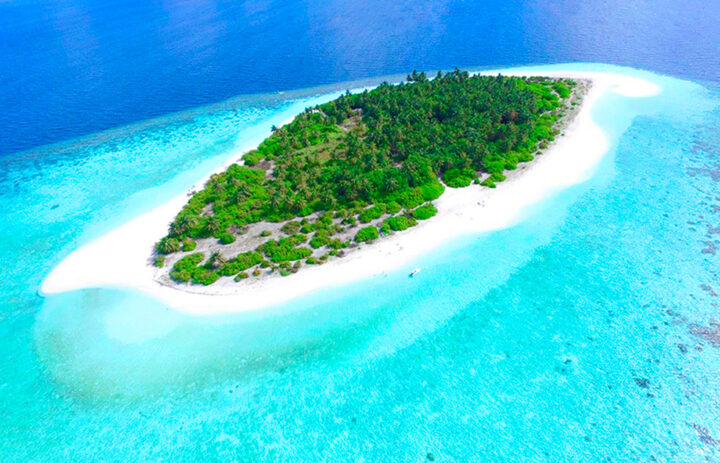 Baglioni reveals plans for Maldives resort
Baglioni Hotels has announced plans to open a new luxury resort in the Maldives. The Baglioni Resort Maldives, on the private island of Maagau in Dhaalu Atoll, will be the first Italian five-star resort in the Maldives.
News of the expansion was announced as the Italian hotel group revealed record financial figures for 2015. Annual turnover rose by 18 per cent with an occupancy rate of 75 per cent recorded at its Italian hotels in Milan, Florence, Venice, Punta Ala and Rome, and 71 per cent in its London property.
Company chief executive, Guido Polito described the 2015 results as being "significantly higher" than expected. "Our positive progress confirms the validity of our business model and the management that typifies our collection of luxury five-star hotels positioned in highly popular cities for tourists."
Baglioni Hotels now aims to achieve a turnover of around €58 million in 2017 and double its presence abroad.
The expansion includes the planned opening of the Baglioni Resort Maldives in the first quarter of 2017.
According to Baglioni, the new exclusive resort set on one of the most spectacular Maldivian Islands will feature 99 villas, and "will allow guests to experience a bespoke stay in the heart of the Indian Ocean with the unique Italian hospitality of Baglioni Hotels."
"Designed to minimise the environmental impact, with sustainable materials and measures for the maximum sustainability and efficiency, Baglioni Resort Maldives will be the perfect destination for an unforgettable stay between sport and relax, all enriched by a prestigious gastronomic offer for the most exclusive International clientele," the company said.
"We are a family business and have never wanted to compromise on quality. We have always worked hard to uphold our values – our Italian identity, experience and distinctiveness. Over the last few years we have adopted a strategy focusing on investing in the brand, skills and internationalisation," added Polito.
The company is also planning further expansion in Italy as well as hotels in New York and the Middle East.
Baglioni Group was created in 1974, when Roberto Polito built his first establishment in Punta Ala, Tuscany (Hotel Cala del Porto), working with his wife Lisa to develop a unique concept of hospitality in terms of life experience: a journey in the Italian style through its culture and various traditions.
With this in mind, a Collection was developed which currently includes 8 exclusive hotels and 1 resort mainly located in period buildings in the historical centres of Europe's major cities of art. Their portfolio includes five hotels in Italy, two in France, one in Marrakech and one in the heart of London, a hotel inaugurated in March 2004, marking a significant turning point in the design concept for their Collection.