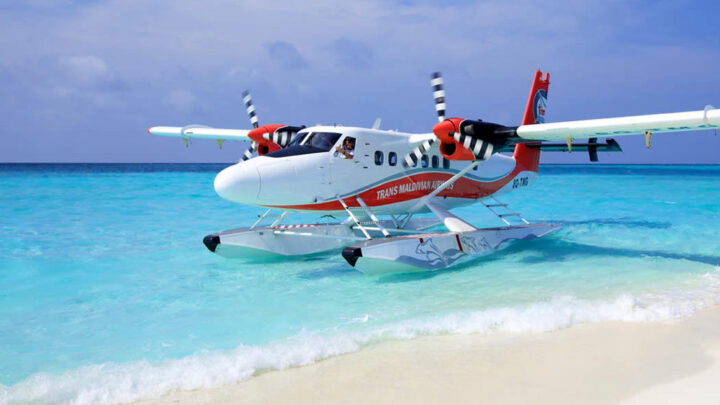 Bain Capital, Tempus Global and TBRJ Funds acquire Trans Maldivian Airways
A consortium led by Bain Capital Private Equity (Bain Capital) is acquiring the world's largest seaplane operator Trans Maldivian Airways (TMA) for US$500 million to facilitate seaplane operations for growing tourism demand for the Maldives. The consortium includes Shenzhen Tempus Global Business Services Holdings Ltd (Tempus Global) and TBRJ Fund 1 L.P. Bain Capital, which is headquartered in the US.
The two companies had signed an agreement, as reported by The Economic Times of India. After the transaction is completed, the A share-listed Tempus Global will own nearly 5% of TMA through its overseas wholly-owned subsidiary. Also, TBRJ Fund 1, the US$ Fund of the JV of Tempus Holdings, TBRJ Asset Management, will hold an approximately 15% stake in TMA. Bain Capital will own the remaining 80%.
This is set to be a major exit by Blackstone across Asia. The private-equity firm will reportedly receive a 4.8-fold return on a four-year investment once the deal is completed. Blackstone's India team used to manage this investment.
"TMA is well-positioned to capture the growing tourism demand in the Maldives," says Jonathan Zhu, a managing director at Bain Capital Private Equity. "Leveraging Bain Capital Private Equity's successful track record in the leisure industry, we look forward to working with the current management team, employees and customers of TMA to continue to grow and support the industry."
Commenting on the matter A.U.M Fawzy, CEO of TMA says: "We are very excited about the partnership with Bain Capital and Tempus Global. TMA will benefit from their global expertise in travel and deep reach and connect with Chinese tourists." The Chinese conglomerate Tempus Group said the investment is in line with the globalization strategy in the context of China's One-Belt-One-Road initiative.
Since 1984, Bain Capital Private Equity has made approximately 300 investments that have generated industry-leading returns and has extensive experience in the leisure industry, having invested in companies including Ooedo Onsen and Virgin Cruise.
Blackstone acquired control of two seaplane operators, Maldivian Air Taxi and Trans Maldivian Airways, in 2013 for US$98 million and subsequently combined the two. TMA currently operates 48 aircraft, carrying 960,000 passengers in 120,000 flights annually. The fleet picks up tourists Velana International Airport and ferries them to over 60 resorts across the country.