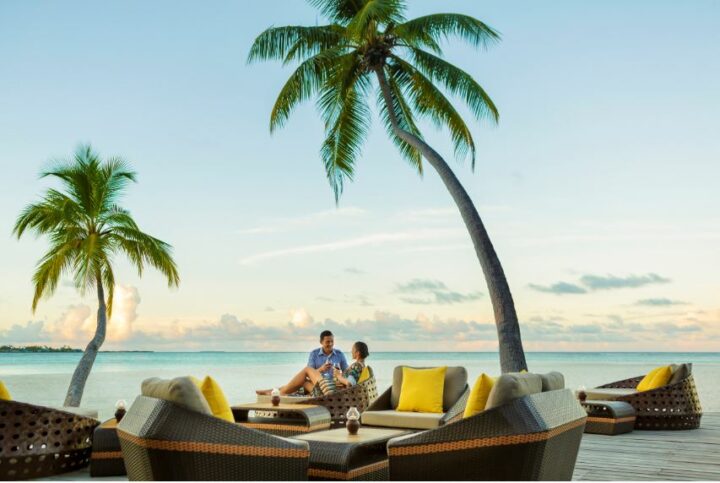 Banyan Tree's branded properties enter into Le Club AccorHotels
Banyan Tree Hotels & Resorts alongside its sister properties Angsana and Cassia have announced their integration into the elite Le Club AccorHotels loyalty program.
Ms Ho Ren Yung, Vice President, Brand HQ of Banyan Tree Holdings stated that "As an independent company, our strategic alliance with AccorHotels allows us to continue securing hotel management agreements on our own while accelerating Banyan Tree Hotels & Resorts' expansion with AccorHotels expertise to grow our brands around the world. With Banyan Tree Group celebrating our 25th Anniversary this year, we are excited to participate in the Le Club loyalty programme and hope to create exceptional experiences for the members at our exotic destinations – steeped in a sense of place through sustainable activities, design and architecture built in harmony with nature.''
Le Club Accor Hotels Loyalty program is all about recognizing loyalty members, rewards members with points that can be spent at over 3,500 hotels, in 100 countries across 20 brands.
In the past few years, Le Club Accor Hotels' loyalty program has proven to be highly successful in Asia, Australasia, Africa and the Middle East. In fact, they have been awarded a Freddie award that recognizes their loyalty programme as the best to run for two years in a row. Running on for the third year, it is still appraised for its performance in Europe and Africa. Also, through the loyalty program, Accor Hotels has Earned 53 million members globally with 16 million in the Asia Pacific.
"The integration of Banyan Tree's branded properties into Le Club AccorHotels is a joyous occasion for us and we hope that this partnership will give our members an opportunity to accrue Rewards points for their stays and enjoy the unique offerings which Banyan Tree, Angsana and Cassia hotels have to offer," said Henrik Berglind, Vice President Loyalty Asia Pacific.
"With the introduction of the three new brands into one global loyalty program, our members now have even more destinations and more hotels to choose from around the world, with Banyan Tree's luxury hotels and resorts offering a sanctuary for the senses in unique and modern accommodations."Banyan Tree Hotels & Resorts comprises 48 properties, in their global network, of which 37 luxury lodgings will take part in the Le Club AccorHotels Loyalty program.
Now, with the new integration, Banyan Tree Angsana and Cassia properties, worldwide, offers members four times the reward points for stays from 24th February, till 14th April 2019. Moreover, Elite members of Le Club AccorHotels are presented with membership benefits and privileges.
AccorHotels is a world-leading travel & lifestyle group and digital innovator offering unique experiences in more than 4,600 hotels, resorts and residences across 100 different countries. Banyan Tree Holdings Limited is a leading international operator and developer of premium resorts, hotels, residences and spas, with 48 hotels and resorts, 61 spas, 73 retail galleries, and three golf courses in 25 countries. For more information visit www.banyantree.com.