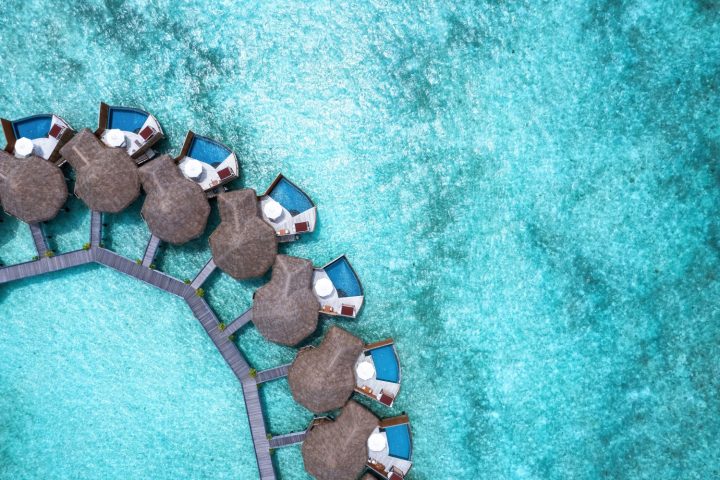 Baros Maldives wins Condé Nast Traveler Readers' Choice Award as one of Indian Ocean's top 20 resorts
Condé Nast Traveler announced the results of its annual Readers' Choice Awards with Baros Maldives recognised as one of the top 20 resorts in the Indian Ocean.
More than 520,000 Condé Nast Traveler readers submitted responses rating their travel experiences across the globe to offer a comprehensive look at the places they eagerly anticipate revisiting. The Readers' Choice Awards, with their unparalleled legacy as the travel industry's longest-running and most prestigious accolades, remain the ultimate symbol and acknowledgment of excellence within the travel sector. The full list of winners can be found here.
"We are extremely honoured to be included among the best resorts in the Indian Ocean. It is a testimony to the legendary service our team continuously delivers to our revered guests, and to be ranked among the best by them makes it even more meaningful," states Ibrahim Shijah, General Manager of Baros Maldives.
Since its inception in 1973, locally-owned luxury private island resort Baros Maldives has been a pioneer in shaping the Maldivian tourism scene, transforming from a serene coconut plantation into a celebrated haven of relaxation and opulence.
Guided by visionary proprietors, Baros has continuously evolved, etching its mark on the global stage. Over five decades, it has shared its rich history and cultural heritage with loyal guests and dedicated staff.
Amidst lush tropical greenery, Baros invites guests to revel in its pristine beauty, offering white sandy beaches and a world-class house reef. Culinary excellence awaits at The Lighthouse Restaurant, Cayenne Grill and Lime Restaurant, making Baros a gastronomic paradise.
For those seeking relaxation, Serenity Spa offers wellness journeys, while the marine and dive center presents exciting and eco-friendly activities. Baros provides an intimate escape with an adult-friendly concept, luxurious accommodations and exclusive experiences including the stand-alone Piano Deck for vow renewals, destination dining and private massages.
With a legacy of excellence and numerous awards, including Condé Nast Traveler Readers' Choice accolades, Baros remains dedicated to delivering exceptional service, defining the pinnacle of island luxury and natural beauty.
The 2023 Readers' Choice Awards are published on Condé Nast Traveler's website at cntraveler.com/rca and celebrated in the November issue.