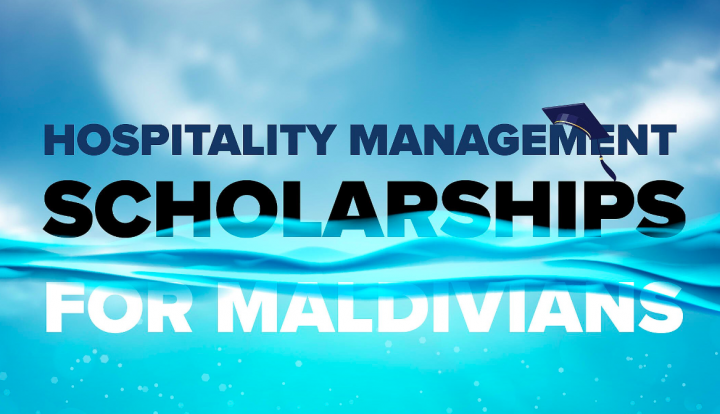 BBA Global Hospitality Management Scholarship for Maldivians at AIHM
The Asian Institute of Hospitality Management (AIHM), a collaboration between Minor Hotels and Les Roches of Switzerland, is proud to offer annual scholarships for Maldivian nationals in memory of Dr. Ibrahim Umar Maniku, one of the forefathers of Maldivian hospitality.
Dr. Maniku was a visionary, an industry giant, and an inspiration to many – including the team at Minor Hotels, who embarked on many joint ventures with him in the Maldives, including Naladhu Private Island Maldives, Anantara Dhigu Maldives Resort, Anantara Veli Maldives Resort, Anantara Kihavah Maldives Villas and Niyama Private Islands Maldives. As pioneers in hospitality, Dr. Maniku and founder of Minor Hotels, William Heinecke, spent decades working together to establish the Maldives as one of the world's most luxurious destinations.
In memory of their partnership and friendship, two AIHM scholarships will be awarded each year to Maldivian nationals who aspire to a career in luxury hospitality. Upon graduation, scholars will enjoy preferred employment status at a Minor Hotels property in the Maldives.
AIHM follows the globally recognised Les Roches curriculum for its three-and-a-half year Bachelor of Business Administration in Global Hospitality Management. Education is student-centred, with a highly individualised approach to learning, and small classes led by lecturers drawn from within the hospitality industry after successful careers. Students gain hands-on experience in luxury hotels on site, as well as during internships at leading hospitality and tourism companies around the world. In addition, students enjoy a high level of support from faculty in a multicultural, inclusive community, and the chance to live in one of the world's top tourism destinations and a regional hospitality hub.
Scholarships will cover 100% of tuition for the full three-and-a-half years. To be eligible, candidates must be at least 17.5 years of age, have graduated with a secondary school certificate, and have proven English language proficiency.
Applications for the 2023 intakes are due 17 February 2023.
For more information, visit https://app.aihm.education/maldives-scholarships