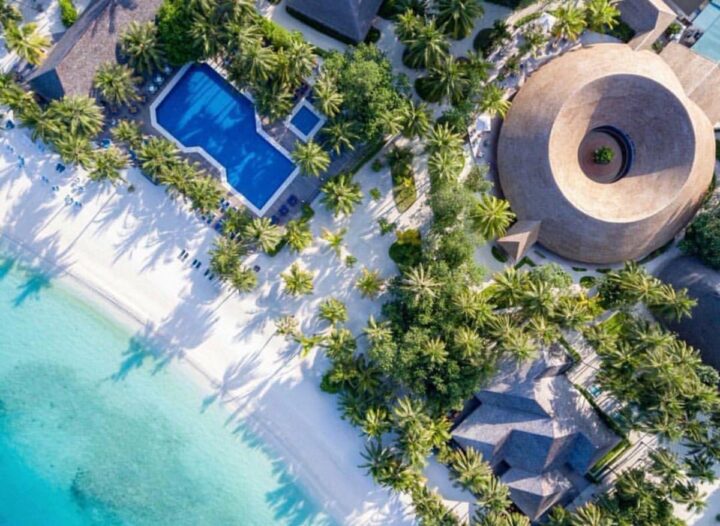 Romantic beach dining at Meeru Island Resort this October
Meeru Island Resort & Spa is offering a delightful gastronomic experience by the beach for couples this October. The offer opened on October 5, marked by a full moon dinner at the Asian Wok Beach where a savoury spread including Maldivian cuisines was laid out at the buffet, according to the resort.
A special dinner for seafood lovers was held on October 19 at the Asian Wok Beach. The delectable buffet of seafood dishes was served in traditional wood huts giving the guests an authentic Maldivian dining experience.
As part of the experience, barbecued delights and more specialities will be served on October 30 on the same beach. Guests get to indulge in the resort's 'Beach BBQ Dinner' while enjoying the tranquil sounds of nature – of waves lapping onto the shore, soft salty breezes and experience a starry night from a paradise island.
The resort is also offering guests a chance to celebrate Halloween while vacationing in the Maldives. A special event will be held on October 31 at the Kakuni Bar. Both Farivalhu and Ahima Buffet restaurants will be serving Halloween themed cuisine and dessert, according to the resort.
Located in North Malé Atoll, Meeru Island Resort & Spa is one of the largest resorts in the Maldives (1,200 meters long and about 350 meters wide). The island is surrounded by a beautiful turquoise lagoon, trimmed with long stretches of white sandy beaches. With a variety of facilities available, guests get affordable and superior accommodation options – including plenty of recreational facilities. For more information about the beach dining offer and about the resort please visit meeru.com.