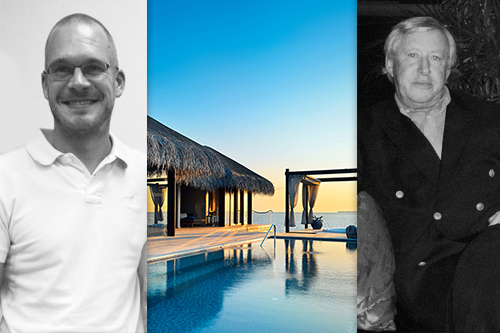 Berthold and Kotthoff Associates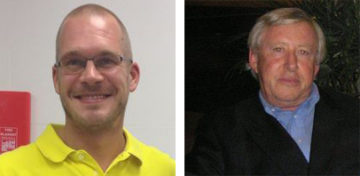 Berthold and Kotthoff Associates is a hospitality specific investment advisory, property brokerage and project development consultancy firm with offices in Male'/Maldives, Colombo/Sri Lanka and Rangoon/Myanmar. The executive leadership of and senior managers of the firm have decades of experience in hospitality management, hotel development, finance and investment advisory among them. Following is an exclusive interview with the two main partners of the firm Rolf Berthold and David Kotthoff.
Hotelier Maldives: Could you tell us a bit about the beginnings of your company, when it was formed, the events that led to it and the idea/concept behind it?
Berthold and Kotthoff: Having both of us worked in the Maldivian tourism industry for many years, we identified a need for professional and transparent investment advisory services within the hospitality industry. As we were both engaged in 'day jobs', at the time we started off on a casual part-time basis, advising and guiding potential foreign investors on acquisition targets, due diligence processes and development aspects. This subsequently lead to doing it full time, starting with the incorporation of the company in 2009.
HM: What are the main services provided by Berthold & Kotthoff?
B&K: First and foremost we are investment advisors, specialized in tourism-related developments. Services we provide are different from case to case, and can range from resort or island brokerage to investor representation in negotiations, evaluation of investment proposals, guidance on tourism laws and regulations or full scale project management of new resort developments.  With a wealth of experience we are being able to provide our clients with a single source of expertise; we are flexible and efficient in our approach to each project. We are using our in-depth knowledge of the current hospitality market, our many years of local knowledge and experience and a long established excellent database of local and international contacts within the industry to offer our clients a complete range of advisory services.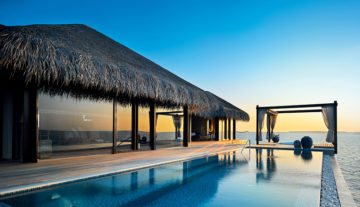 HM: Could you give us some general details of the most notable projects you've taken on so far?
B&K: The two most notable projects we have taken on so far have definitely been Cheval Blanc Randheli and Velaa Private Island, where we were engaged in both developments from the start. We brokered the acquisition of Randheli and won the government tender for Fushivelavaru, which in both cases lead to us managing the respective resort development projects on behalf of the owners. Both are stunning properties that have raised the bar in terms of luxury in the Maldives, and with a combined investment volume of over $300 million they are certainly two resorts we feel very close to and proud of. The most notable project outside of Maldives has to be us brokering the acquisition of the Galle Fort Hotel, one of Sri Lanka's leading boutique hotels. It's a small but beautiful property in the heart of the Galle Fort, a protected UNESCO World Heritage Site that very rarely sees such transactions take place, and we successfully sold the property to a Sri Lankan conglomerate in 2011.
HM: What would you describe as the key aspects of your company, and what would you say is the factor that distinguishes your business from your competitors?
B&K: Apart from the mandatory requirement of in-depth knowledge and know-how, we believe that the key to our success is transparency. When a client feels that we are genuinely working towards making their time and money work in their favor, and that our sole aim is to ensure their investment is the best it can be, a basis of trust is being established that few others could offer. This is our core philosophy and we live by it at all times. Furthermore, we are probably the only full-time professional company in the Maldives offering such a comprehensive range of specialized hospitality related services, a fact which even more spurns us to deliver the best. As an added benefit to any resort development project we also have the ability to draw on the services of our sister company 'Beyond Hospitality', which is full service resort supply business holding exclusive regional distributorships for over 25 well known and respected international hotel equipment and amenity brands, ranging from kitchen equipment to glassware, cutlery, crockery, linen, bedding, bathroom amenities, outdoor furniture and so forth.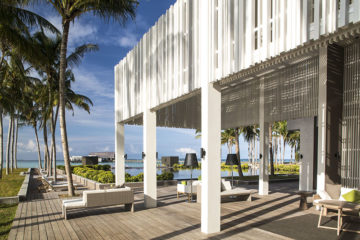 HM: How would you describe the team at Berthold & Kotthoff?
B&K: We're a very hands on company, with only a small team of professionals. We don't have fancy offices or personal assistants, and we let our permanent accessibility and personal relationships speak for themselves. In Sri Lanka and Myanmar we work with trusted local partners, and have a large network of associate firms worldwide, ranging from other investment advisors to designers, engineers and consultants in various fields.  Although working as a small permanent team, we have a large number of loyal and trusted local and international ex-employees and associates on whose experience and expertise in the various fields we are lucky to be able to draw on whenever necessary for a new project.
HM: When compared to Sri Lanka and Myanmar, are there any special characteristics when it comes to conducting your business here in the Maldives?
B&K: All three destinations are very different, each with its own set of unique aspects and challenges. Maldives is a very established tourism destination that has attracted visitors and foreign investors alike for many decades. I would say, however, that Maldives in comparison to others, is such a different and very special place to do business in, it has a particular DNA , extremely intertwined politically as well as on a personal basis where relationships account for much of the business dealings – a fact often ignored or not realized by outsiders.
 Sri Lanka has had a rough past and is quickly recovering from the long civil war it had to endure, and although it's always been popular with tourists it still is at a rather early stage in terms of large scale foreign investments in the tourism sector. Myanmar is an even more extreme case. It's a country that has just opened up to the outside world a short while ago, and in terms of investments it's still absolute frontier territory, which is one of the reasons we decided to set up an office there. It's a beautiful country with considerable potential, and we can see more and more interest in it.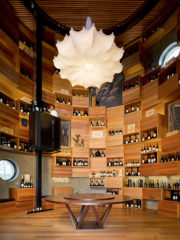 HM: What are your observations regarding the current status of the Maldivian hospitality industry in general, and in what ways do they impact your business?
B&K: Generally speaking we think the industry is in a fairly good shape at the moment.  2014 is likely going to be another record year in terms of tourist arrivals and although this is largely the result of strong numbers from the Chinese market, we are certain that Maldives as a destination will continue to do exceptionally well for many years to come. In terms of foreign investments things are improving as well, especially with the political situation in the country having calmed down a lot we see increasing interest from foreign investors again. The recent hike of T-GST as well as the planned introduction of a Green Tax are worrisome as the cost of developing a resort here has already skyrocketed in recent years, however, we trust and hope the government will soon introduce new incentives in order to attract additional direct foreign investments. An affordable offer of extensions of resort island leases to 99 years for example is one such measure that is definitely required soon.
HM: How do you envision the future of your company and are there any new products/services/projects you've planned to launch in the near future?
B&K: With a lot of islands and resorts floating on the market and increasing interest from foreign parties we're naturally very engaged in our core business these days. We're currently representing a number of foreign investors and assist them in identifying the right investment object that will best serve their requirements. Most notable we are working with a large firm from China who is actively pursuing an investment of considerable volume here. Taking into account the amount of Chinese visitors the Maldives receives annually, we are surprised that no major investment in the tourism industry has come from a Chinese party yet, but we are confident to be able to change that very soon.