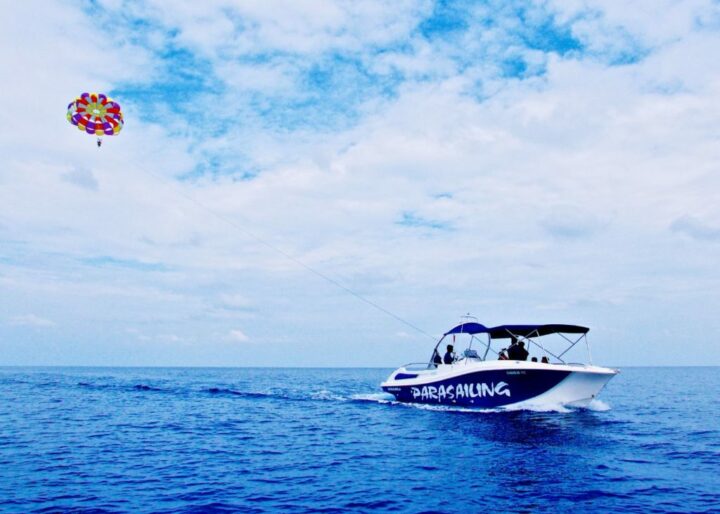 Best Dives Pvt Ltd partners up with LUX* North Malé Atoll
Best Dives Pvt Ltd has signed with LUX* North Malé Atoll to operate the dive and water sports centre at the resort. The resort is set to open in early February 2019 and Best Dives Pvt Ltd will be bringing in all the necessary supplies and equipment to start its operations and provide the best experience to the guests as soon as it opens.
Staff from the company will also be familiarizing themselves with the new location and the new dive sites that come along with it. Once the resort is fully opened in February, the company will offer diving excursions for both experienced divers and beginners, starting from eight years of age and above. The water sports centre will also offer both motorised and non-motorised water activities including parasailing, jet ski, windsurf, catamaran, kayak, a selection of wakeboard/kneeboard/water ski, monoski, kitesurf, the popular sea bob, fly board and the new and exciting fly ride.
Apart from these thrilling activities, Best Dives will offer an extended excursion variety, including the special semi-submarine as well as luxury yacht charters to give guests the ultimate luxury holiday experience. The company sees their partnership with LUX* North Malé Atoll as yet another exciting opportunity to work, grow and expand with an international luxury brand.
Best Dives sees each resort they sign with as being very special to them. Holding on to the company's mission to creating a holiday experience that guests will remember forever, Best Dives is sure to provide its indefinite support to the resort management in creating a unique identity for LUX* North Malé Atoll. Since it is relatively close to the main international airport, Best Yachts Pvt Ltd, the sister company of Best Dives will also provide private luxury yacht transfer for niche guests. Of course, LUX* North Malé Atoll also has private speedboats for guest transfers.
Best Dives Pvt Ltd will have several other new operations starting this year and the company ensures that they will continue with the regular staff training sessions to help their staff develop different skills, cope with the new operations and grow with the company. Best Dives will still be keeping their eyes open for new resort developments to partner up with in the future.
Best Dives Pvt Ltd was founded in 2003 as Bolifushi Dive Centre and expanded in 2008. The company now operates dive and water sports centres including excursions on five-star luxury resorts in the Maldives via luxury yachts. For more information about Best Dives Pvt Ltd, visit www.bestdivesmaldives.com