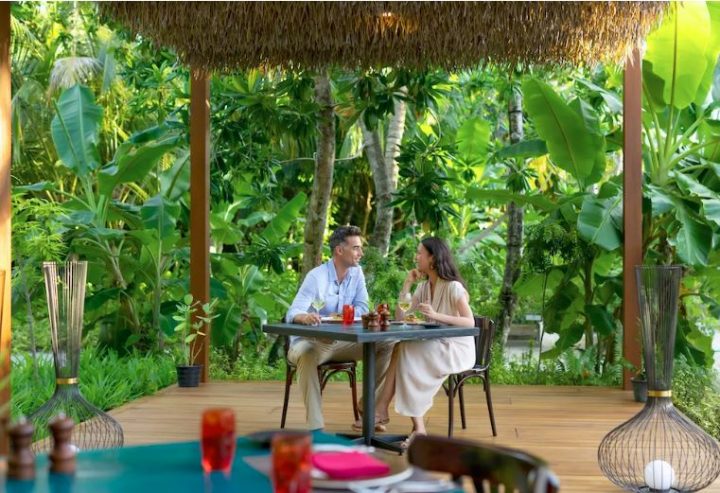 Best New Plant-Based Eats in Maldives Resorts
In recent years, the trend of vegan and plant-based diets has been on the rise, driven by concerns over animal welfare, environmental impact, and the health benefits. This shift towards plant-based eating has not only impacted the food industry, but also the hospitality industry. The Maldives is not an exception. More resorts are introducing new menus to vegan travelers in Maldives. Vegans in Maldives can enjoy their stay without compromising their dietary preferences. Hotelier Maldives identified four resorts with new menu options for plant-based people and vegans in Maldives.
Westin Maldives Miriandhoo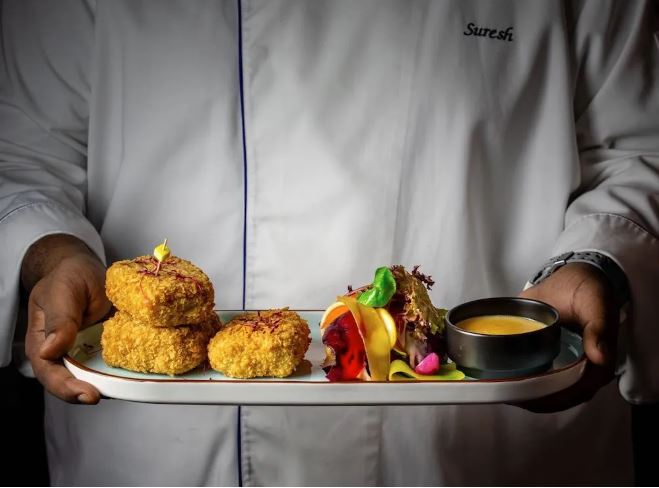 Featured Image: The Westin Maldives Miriandhoo Resort 
The Westin Maldives Miriandhoo Resort recently unveiled its new plant-based Eat Well menu. The new menu, curated by guest chef Suresh Baabu, is inspired by global flavors but incorporates locally sourced ingredients. Plant-based guests can enjoy a delectable culinary experience with dishes from around the world such as Peruvian ceviche, Spanish-style almond salmorejo soup, Middle Eastern nachos and Thai-style baked cauliflower. The new menu is in line with the brand's Eat Well pillar that emphasizes healthy, nutritious, and sustainably sourced ingredients.
Pullman Maldives Maamutaa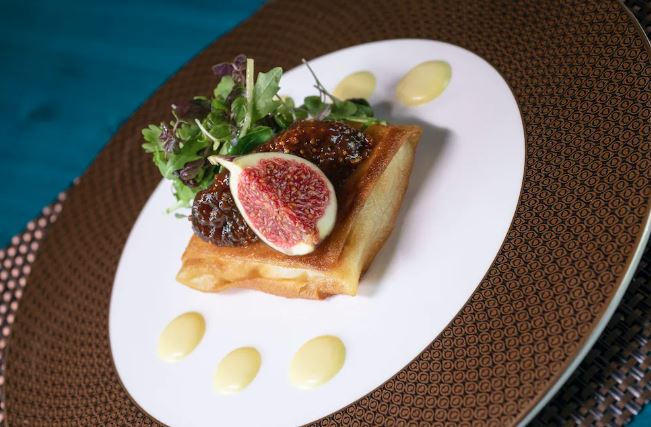 Featured Image: Pullman Maldives Maamutaa 
The Phat Chameleon restaurant at Pullman Maldives Maamutaa resort recently updated its plant-based menu to delight vegetarians and vegans in Maldives. The Phat Chameleon is the only plant-based restaurant in Maldives with a live kitchen. Many of the ingredients are cultivated on the island. The dishes and even their seasonings are made in-house from scratch. Vegetarians in Maldives enjoy the butternut tortellini, aubergine parmigiana and spinach and ricotta gnocchi from the new menu.
OZEN RESERVE BOLIFUSHI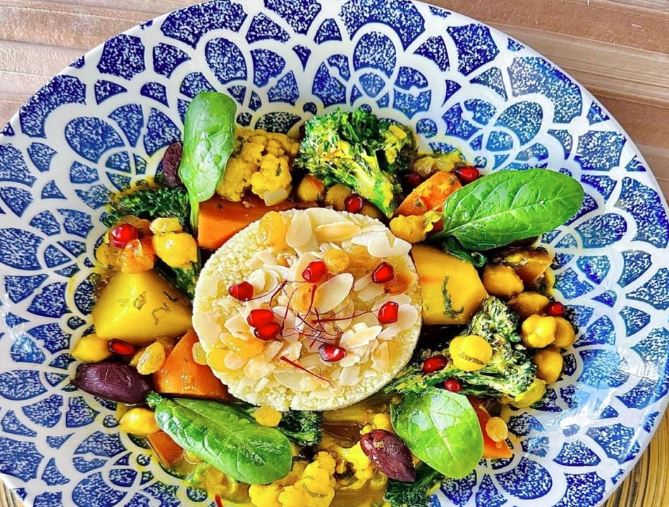 Featured Image: OZEN RESERVE BOLIFUSHI
OZEN RESERVE BOLIFUSHI recently partnered with Elena Spa Company to launch a wellness plant-based menu featuring fresh and locally sourced ingredients. The menu aims to promote wellness, healthy eating and sustainability. Vegans in Maldives can expect light refreshing salads and hearty main courses. The menu was developed to compliment ELE|NA Spa's wellness therapies to promote holistic health for the mind and body.
W Maldives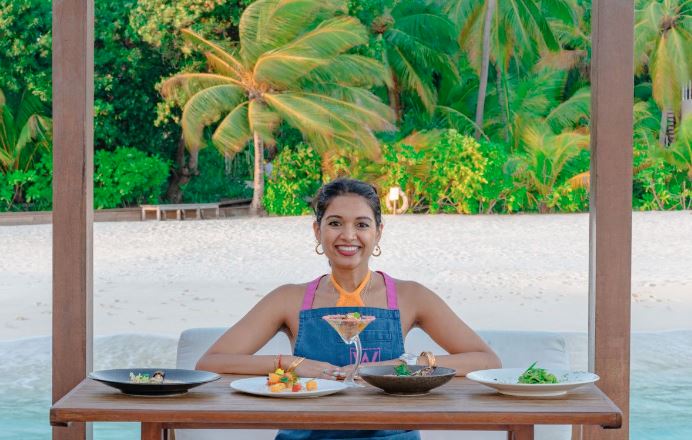 Featured Image: W Maldives
Until October 2023, W Maldives is hosting a Vegan Pop-Up with celebrity Chef Priyanka Naik. The "Go W-egan" menu includes dishes like Spiced-up Watermelon Mint Salad in Tahini Lemon Crema, Double Textured Spicy Blistered Eggplant in Peanut Sauce and Chili Sesame Dressed Charred Sweet Potato with Fresh Coriander & Toasted Almonds among other must-try dishes for vegans in Maldives. Chef Priyanka developed two starters, two main-courses and a dessert for W Maldives' already vast vegan and vegetarian options.
Featured Image: Pullman Maldives Maamutaa