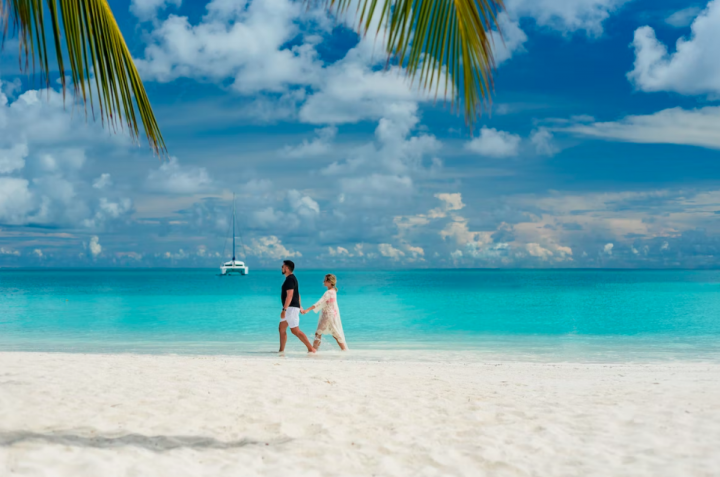 Beyond Maldives Top 10 Markets: Growth Lies in the 11-20th Largest Source Markets
The Maldives' top ten source markets are closely monitored, recorded and celebrated. The attention is warranted as these markets accounted for 64.8% of tourist arrivals in the first two months of 2023. However, the focus on the top markets may divert attention from other prominent and growing markets. The greatest potential for the tourism sector's growth may lie in the 11-20th largest source markets.
The 11-20th largest source markets already contribute significantly to the Maldives' tourism economy. In January and February 2023, the 11-20th largest source markets accounted for nearly a third (32.33%) of tourist arrivals.
The focus on the top ten markets may overshadow impressive growth in other markets. For instance, South Korea has seen a 290% increase in arrivals this year compared to the previous year. Trends in the 11-20th largest source markets should be noted and carefully monitored.
The industry should not overlook the 11-20th largest markets but should focus on these markets for their growth potential. These markets have already demonstrated an interest in the destination. The industry must nurture this interest through targeted marketing campaigns. In addition, properties can personalize hospitality to meet these market's preferences.
The largest barrier to the growth of the 11-20th largest markets may be the availability of direct flights. Currently, only two of these markets, Austria and Kazakhstan, have direct flights to Maldives. In comparison, nine out of the ten largest source markets fly directly to Maldives. The introduction of direct flights from these source markets may prompt a spike in tourist arrivals.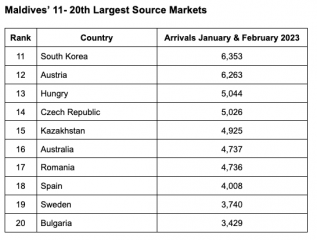 Featured Image: Unsplash