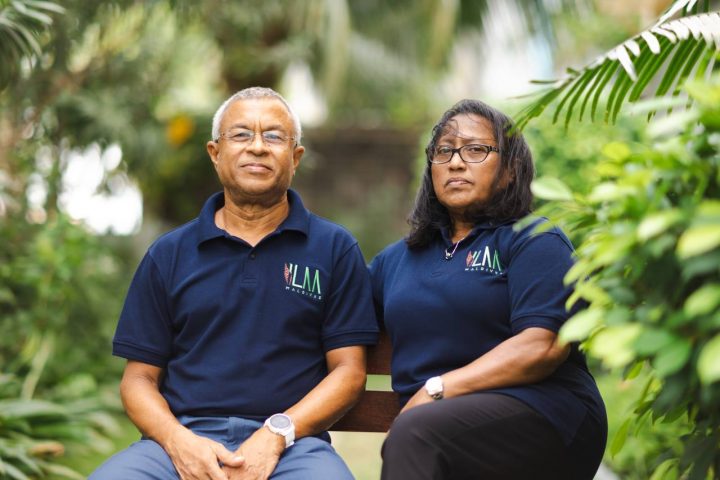 ILAA Maldives Pvt Ltd – The Exponential Success of a Family Business
With a candid company ethos: "To be the leader in providing effective engineering solutions, quality products and excellent services to achieve total customer satisfaction in the region," ILAA Maldives Pvt Limited has bolstered its reputation for three decades by representing quality workmanship in the engineering sector of the Maldives.
Founded in 1991, ILAA Maldives Pvt Limited is celebrating its 31st anniversary this year as a successful family-owned business striving to continue its legacy of excellence. Hotelier Maldives sat down with three members of their staff; Ibrahim Riyaz, Senior Sales Executive, Mariyam Adam, Senior Parts Sales Executive, and Ismail Waheed, Technical Coordinator, to understand their success as an independent business built from the ground upwards.
Products and Services
ILAA Pvt Limited has been collaborating with different brands such as the TeamTec of Norway since its formation, and more recently they have acquired the Second Level Distributor for Caterpillar generators and marine engines in the territory of Maldives to provide world renowned quality products for clean power generation, solid and liquid waste management, and electric vehicles.
ILAA is one of the most reputable suppliers of incinerators in the Maldives and they are also notably the leading supplier of compactors and locally assembled glass crushers at the resorts of the country. These products are a crucial element of the waste management and recycling process of the resorts and the company proudly stated that at present, 95% of the resorts in the country currently use their products.
While their biggest clientele are resorts, ILAA also boasts an impressive client base of several of the biggest company names in the country such as Malé Water and Sewerage Company (MWSC), State Electric Company Limited (STELCO), Fenaka Corporation Limited, Maldives National Defence Force (MNDF), among many others.
In addition to supplying and delivering these equipment and its parts, their trained technicians also provide unlimited after-sale services such as repair and maintenance services for their customers upon installation of their products.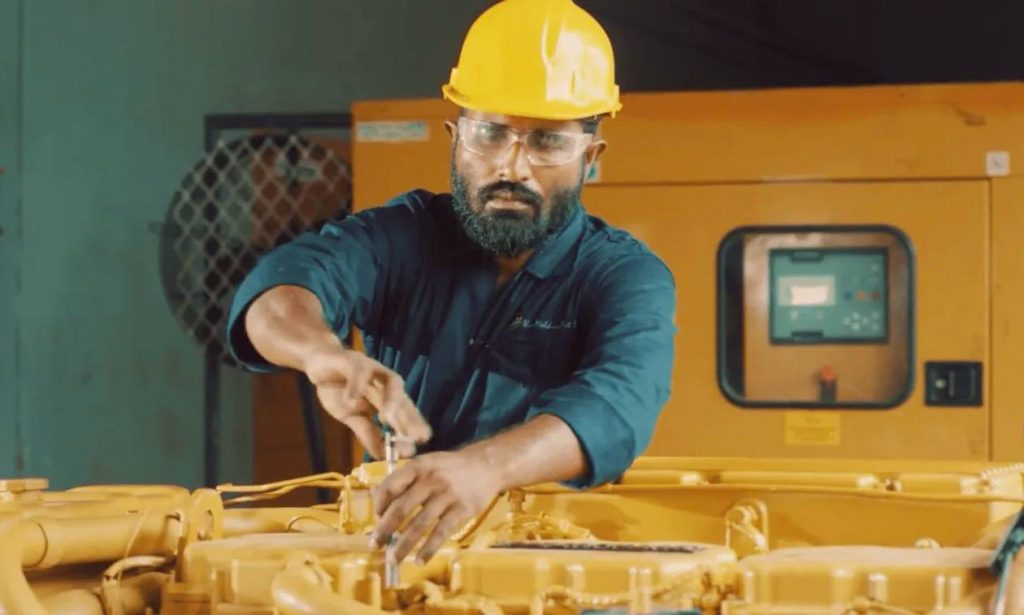 Featured Image: Work site, ILAA Maldives 
Cultivating a Family-Oriented Work Culture
From humble beginnings, the company kickstarted with only 3 employees and they have now successfully expanded their company to include nearly 30 staff members.
All three members of the staff that were interviewed had been working at the company for several years, and when asked what has kept them motivated to remain in the business for so long, they all accredited the longevity to the strong work culture and support that they had received from the company's management.
"This is a very secure and stable place to build a career. It is more like a family than a workplace and our managing directors, Adnan Moosa and Hamdhiyya Abdul Qafoor, treat everyone equally at the office with a lot of unwavering support and care towards one another. That has been the biggest driving force behind why I have been working in the business for 16 years now." replied Mariyam Adam.
They also added that the company strongly focuses on employee benefits by providing accommodations, health and life insurance, bonuses, and even yearly increments for their employees. They stated that this emphasis on cultivating a family-oriented work culture is precisely what they owed their success as a business to.
As an engineering firm, they also noted that they highly valued and prioritized offering 'Continuous Employee Training' opportunities to ensure that the skills of their employees are up to date with the latest advancements in technology and equipment.
"I have participated in a 6-month CATERPILLAR training in Singapore and all of our technicians also regularly participate in similar training programs for several months at a time." added Ismail Waheed. "Prior to the pandemic, we used to send all our employees to different training sessions on a yearly basis, including those that work in administration and sales. If any of our employees wish to acquire more knowledge or expand their skill sets in the field, we do our best to accommodate their needs."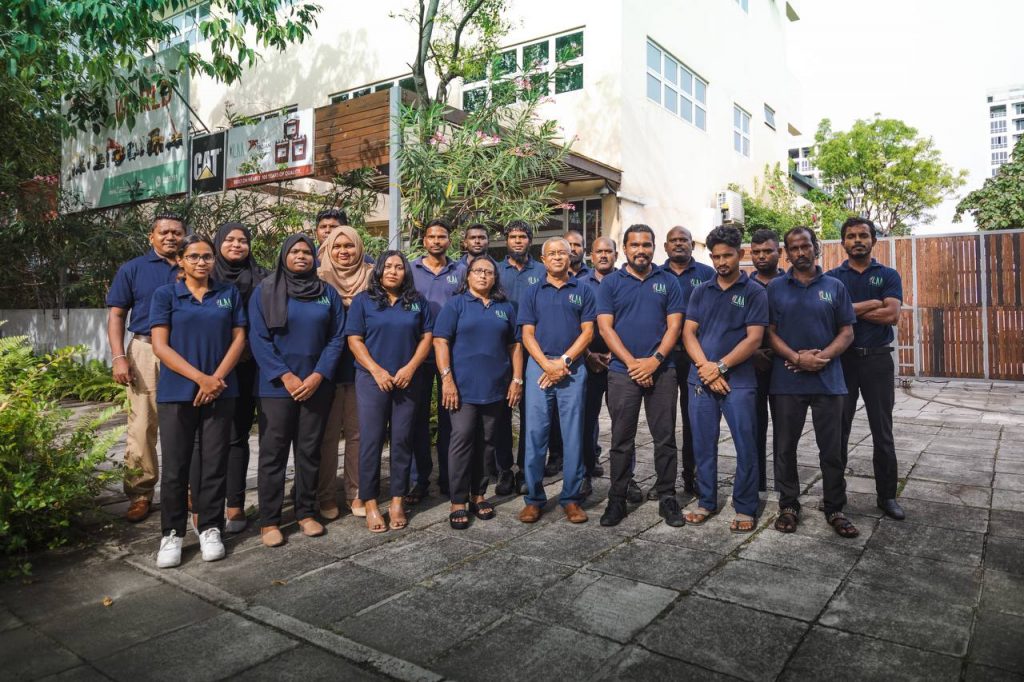 Featured Image: ILAA Maldives Team
Reaching Milestones
The company has also received several accolades for their services throughout the years including the 'Gold 100' from the years between 2016 – 2021, 'Ranlaari Award' by Maldives Inland Revenue Authority in 2016, 'Highest Overall Sales Growth Award' by TOTAL Lubricants in 2018, and the 'No 1 Rank in Territory – Year 2021' by Sany Heavy Industry India Private Limited.
Nonetheless, as a company whose biggest clientele are resorts, the pandemic greatly altered the flow of services that they had fine-tuned to excellence with years of hard work. Due to the restrictions, their technicians were unable to visit the resorts and offer customer services, therefore, much like most firms during the pandemic, all their operations had to come to a screeching halt.
However, they have remained resilient in the face of adversity and they are presently in the process of reverting back to more normal business operations in order to do to remain true to their company mission and do what they do best -by being the one of the leader's in offering engineering solutions and quality products in the region.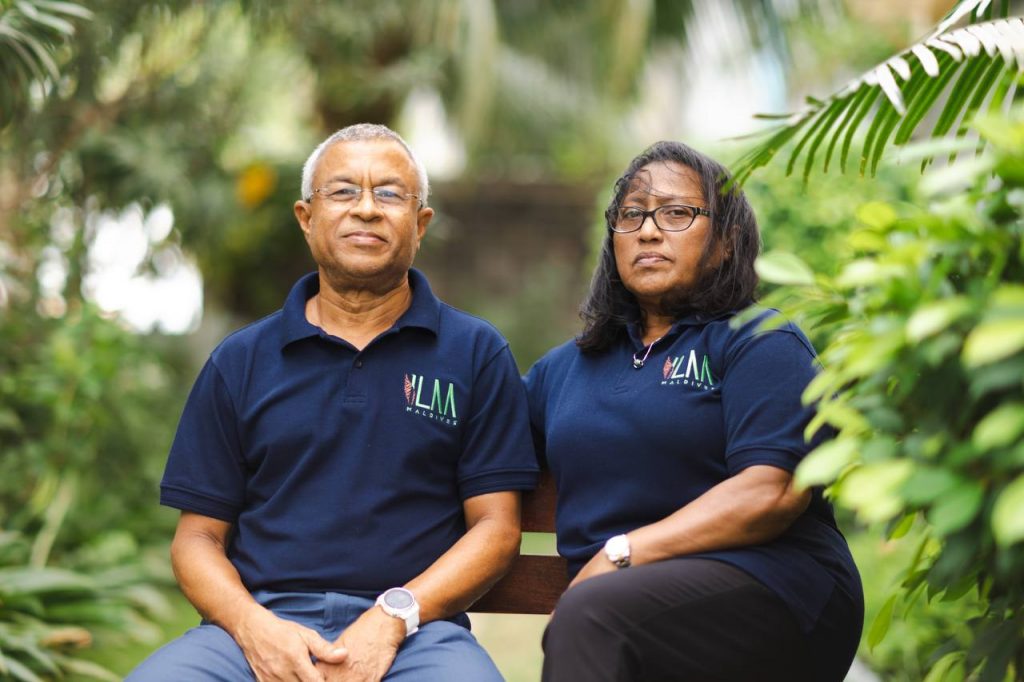 Featured Image: Adnan Moosa, Managing Director, Hamdhiyya Abdul Gafoor, Director, ILAA Maldives