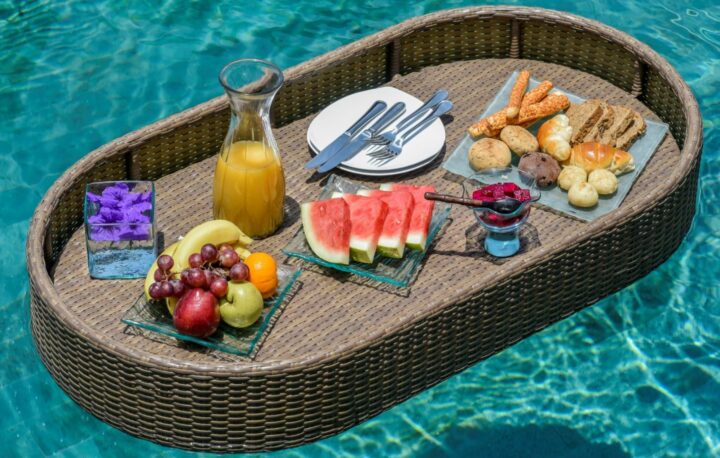 Beyond Menus: Redefining breakfast and sundowners
The definition of luxury has evolved throughout history. Objects once marked by opulence and extravagance were defined as a luxury, but today's discerning consumers expect more from brands. While some take pride in finding these luxury goods, for others, luxury means ensuring the goods they consume are sustainable and ethical—on the other hand, Millenials and Gen Xers would rather spend on experiences and making memories.
As a result of this ever-changing perception of what luxury is, companies and brands are rethinking ways to develop and market their products so that luxury as a service fits seamlessly into their customers' lives.
The time when "breakfast in bed" was deemed as the embodiment of luxury is long past. Today, similar to everything else, even the basic necessity of having breakfast needs a complete overhaul; the need for it to be an experience—something to be celebrated and cherished is the essence. And this is where Beyond Menus comes in.
Initially founded as PT Bali Boxes in 1986, and rebranded as Beyond Menus, the company started as a decorative box maker. Today, the company specialises in designing accessories that complement the decor of luxury hotels and resorts. Yet, with today's changing discernment towards luxury, the company focuses on creating beautiful moments; rejoicing and nurturing guests' stays through its fine work and quality craftsmanship.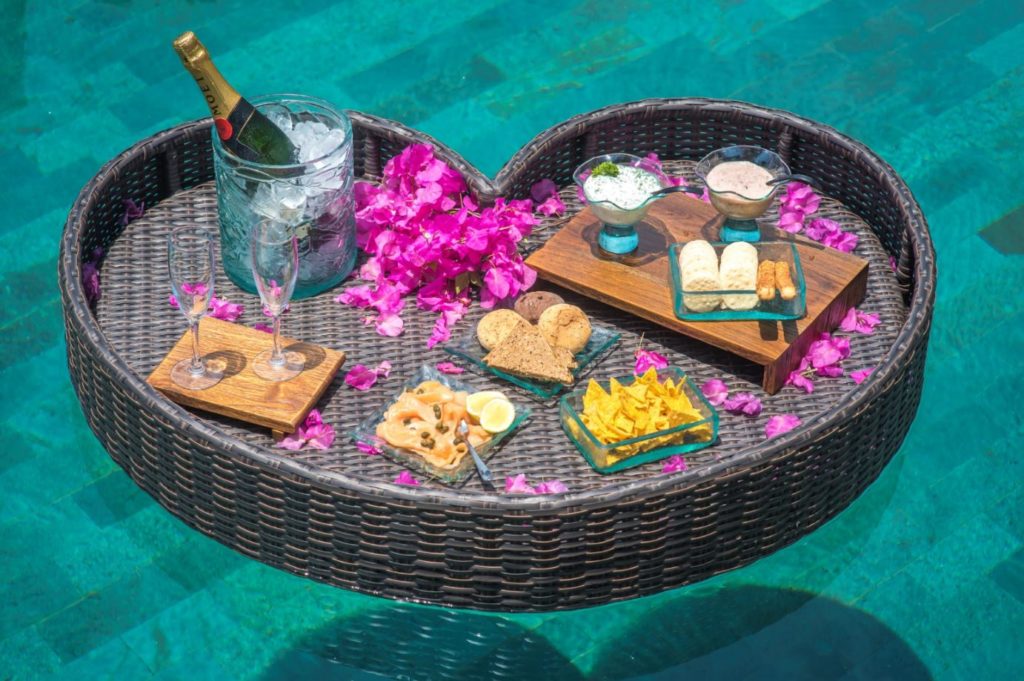 Allowing guests to experience something unique and unforgettable is what all hoteliers should direct their attention to, and with Beyond Menus, the options to make guests' stays memorable and indulging is the way to go. A leisurely dip in their own private pools is the ultimate sense of luxury, and with Beyond Menus signature floating trays, you can redefine breakfast, and sundowners, for your valuable guests.
It is these ultimate exclusive culinary experiences, allowing guests to start their day in style with an unforgettable breakfast served on a floating tray in their very own private plunge pool that will make your hotel stand out from the rest. Letting your guests and their loved ones simply swim, relax and nibble some delicious food in the pool is not just an experience to be treasured, but also the next best "Instagrammable" snap, that will set your hotel trending on social media.
…if breakfast in the pool is not their thing, why not let your guests order their favourite cocktails and nibbles and enjoy floating sundowners instead, as they gaze at the heavenly sight of the sun, and the magic its rays play on the floating clouds on the horizon; Beyond Menus has the trays you need. All you need to do is decide how you want them! Let Beyond Menus help you define the vacation memories and moments your guests truly deserve.
Beyond Menus excels in terms of innovation and the overall quality, focusing on complementing the interior of the hotel when designing its products. Unlike wholesale suppliers, the companies' accessories come as unique collections, each designed with a particular hotel in mind. All products provided by Beyond Menus are customisable, designed and handmade in Indonesia.
CONTACT
Beyond Menus
Phone: (+62) 361 427888
Email: info@beyondmenus.com
Website: www.beyondmenus.com