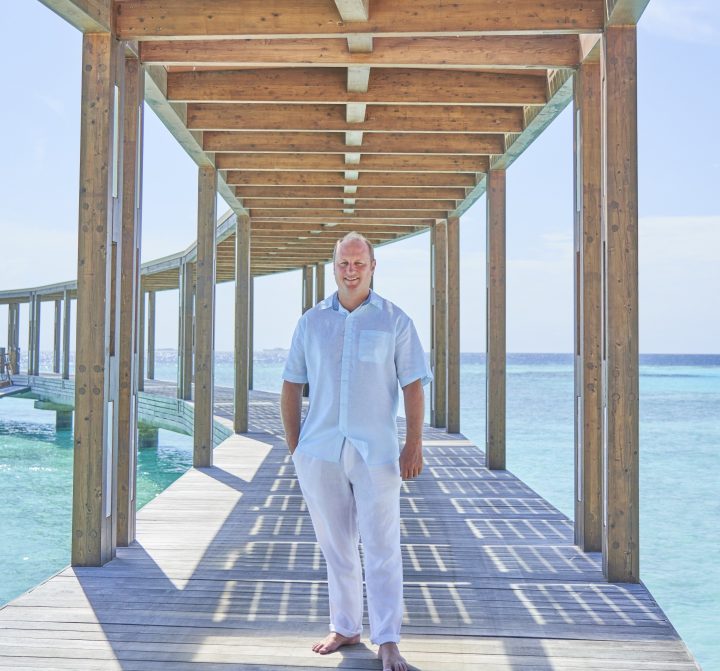 Brad Calder Awarded Best General Manager Worldwide at Hotel Travel Awards
Brad Calder, cluster general manager of Hurawalhi Island Resort and Kudadoo Maldives Private Island, has been titled 'Best General Manager Worldwide' at the Hotel Travel Awards 2021.
The Hotel Travel Awards recognises and rewards hotels worldwide based on the exceptional service and facilities they provide to their guests. They use a stringent inspection procedure carried out by world-class inspectors to honour the establishments they work with.
Hurawalhi also won two other awards worldwide: Finest Luxury Sustainable Hotel and Finest Luxury Underwater Restaurant.
Speaking of the awards, General Manager Brad Calder said: "We are all ecstatic to receive the award of Finest Sustainable Luxury Resort Worldwide as this is a true recognition of all of our environmental efforts to eliminate single use plastics, optimize recycling and composting for our organic garden and capture the sun for our energy needs. 'Luxury Treading Lightly' has always been our motto to protect this beautiful environment in which we live.
"Our acclaimed 5.8 Undersea Restaurant also was awarded the Finest Luxury Underwater Restaurant Worldwide and continues to grow into an iconic restaurant recognized the world over to deliver culinary excellence in a truly unique and natural setting.
"I feel very honoured and of course humbled to receive the accolade for Best General Manager Worldwide. Of course such an achievement is not possible without having such a wonderful team to support the vision that I set to deliver memorable moments to our guests. Without my team this would not have been possible. I look forward to Hurawalhi continuing to be recognised as one of the leading resorts in the Maldives and worldwide."