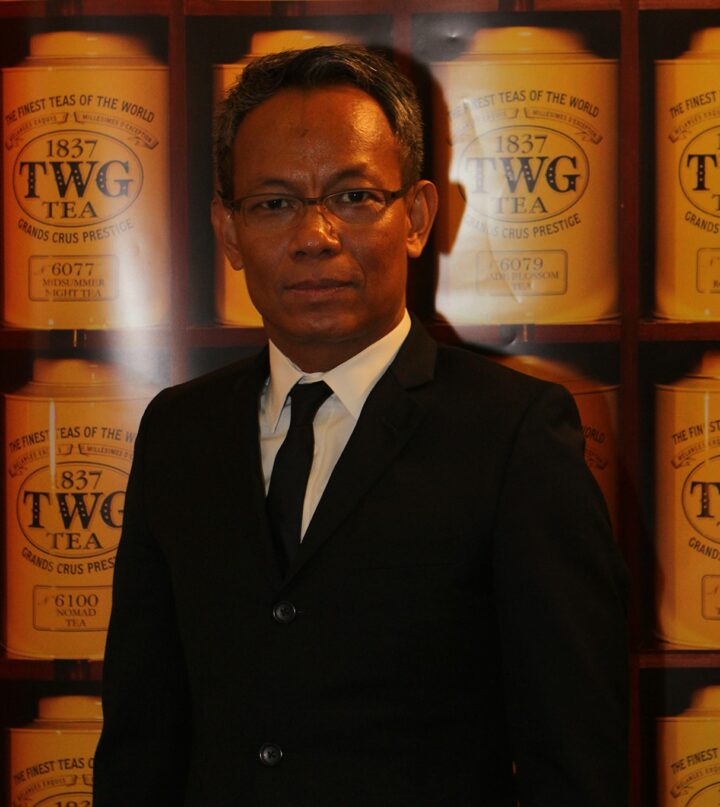 A brief conversation with Rith Aum-stievenard, Co-founder and COO of TWG Tea
At the Hotel Asia Exhibition & International Culinary Challenge held earlier this month, Hotelier Maldives caught up with Rith Aum-stievenard, the Co-founder and Chief Operations Officer of Singapore's luxury tea brand TWG Tea. In our brief conversation, Rith talked about being a judge for the Tea Challenge, one of the newly introduced categories of the International Culinary Challenge and shared his thoughts on being a first-time visitor to Male'. The renowned tea connoisseur and gourmet food and beverage specialist also told us more about the luxury tea brand's presence in Maldives and the products and services it provides to the hospitality industry.
HM: Please tell us a little bit about yourself?
RA: I am from Cambodia originally but I did all my studying in France. And we started this company 9 years ago.
HM: So, were you interested in tea while you were in Cambodia as well?
RA: No, it started in France. Because although I was born in Cambodia I grew up in Paris. I don't have too many souvenirs from Cambodia actually.
HM: What sort of products does TWG Tea provide?
RA: Our company is providing loose tea, tea bags, to the hotels. But we also have retail outlets where we have tea salons where our customers can come and enjoy pastries and savoury foods also.
HM: And where are these outlets located?
RA: TWG is a Singaporean brand. Today we have 9 outlets in Singapore and around 55 outlets in the whole world. It's a big company and we are present in 46 different countries today. In 16 countries we have our own outlets and the other countries we have distributors.
HM: Tell us about TWG Tea in Maldives.
RA: We associated with BBM a few years ago. They are helping us expand the business. Now 30 per cent of the resorts in the Maldives are serving our tea.
HM: You also provide training for the resorts?
RA: Yes. Each time when we are supplying our tea to any hotel we provide the training service to the hotel staff. Even right now we have one person here at the stall; he is our tea trainer from Singapore.
HM: So what is a Tea Challenge?
RA: The tea challenge here today is about preparing mocktails; tea infusions with some fruit juices.
HM: And how would you be judging the participants?
RA: We judge the candidates based on the way they prepare it, the style. Since it is free style, anyone can prepare it in any way a person wants. And it's all about the taste in the end.
HM: Is this your first time participating in this exhibition?
RA: At this exhibition yes. I had the chance to come to the Maldives before but not to Male'. This is my first time in Male' and it was good to come and live in Male' for a few days. Because it is completely a different experience. Because nobody can image you have a city here. It's good to stay here to find out more about people's lives here, how the Male' people live. It is interesting. I could not imagine a city like this. Because in everyone's mind, when they all come to Maldives, they all see the blue sea, the white sand, so it's surprising to see this in Male'.
HM: And what do you think about the exhibition?
RA: It's good. It will help a lot of people to be more connected. For the many suppliers this is where everyone can meet and can exchange their experiences and their way of work. It's quite interesting.