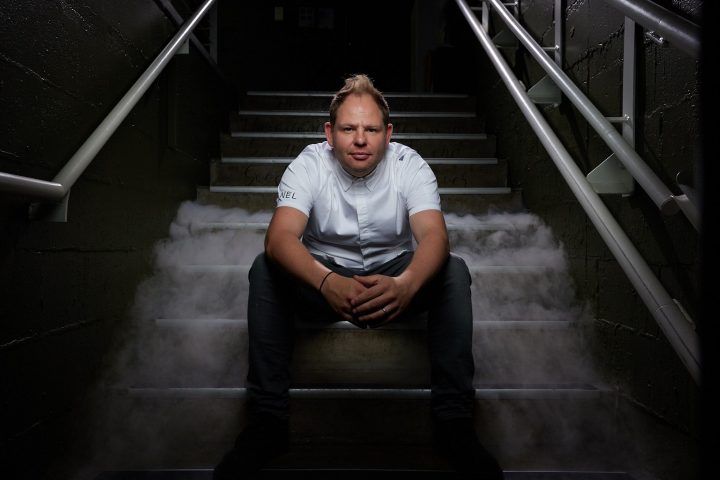 Celebrated chef Nelly Robinson to host culinary pop-up at InterContinental Maldives
Experience a culinary extravaganza like no other as renowned Australian chef, Nelly Robinson, graces the InterContinental Maldives Maamunagau Resort from September 1st to 4th. Prepare to be enchanted by his masterful island-inspired creations, available as a la carte options and an expertly curated tasting menu, exclusively crafted for guests to savour.
Nestled at the idyllic Southernmost tip of Raa Atoll, on the fringes of a UNESCO World Biosphere Reserve and encompassing its own breathtaking lagoon, this luxury resort has become a coveted haven for global culinary talents. Adding to its esteemed roster of culinary experts, the resort eagerly awaits the arrival of Chef Nelly Robinson, ready to captivate taste buds with his exceptional skills.
Distinguished not only for its exceptional dining experiences but also for its commitment to sustainability, the resort is a beacon of eco-consciousness. Spearheading manta ray research, implementing sustainable waste initiatives, and fostering recycling programs, it sets an admirable example for responsible tourism. In addition, the resort hosts wellness practitioners and resident chefs, inviting a diverse range of individuals to bask in its warm embrace. Exploring the resort's culinary offerings, guests will discover six exquisite restaurants and bars, each with its own unique charm. Among them, The Lighthouse steals the spotlight, boasting a panoramic 360-degree view of the resort and the glistening Indian Ocean below. Indulge in the finest seasonal ingredients and delectable seafood as you dine inside, under the starry sky on the terrace, or savour an intimate culinary experience right on the beach.
Chef Nelly Robinson's culinary journey was shaped by his early encounters with local and seasonal ingredients, a philosophy that has guided him throughout his illustrious career. Familiar with the discerning palates of esteemed critics from The Guide Michelin and Gault & Millau, Robinson has earned accolades for his mouthwatering creations at his esteemed Sydney restaurant, 'NEL.'
Now, Chef Nelly Robinson embarks on a gastronomic adventure to the secluded island of Maamunagau in Raa Atoll, bringing his innovative and boundary-pushing cuisine to The Lighthouse. Amidst the captivating backdrop of the Indian Ocean, resort guests can anticipate a feast for the senses. Prepare to indulge in Kingfish Firebark, Wildfire Spiced Barramundi, and Robinson's tantalising interpretation of Kedgeree, just to name a few highlights from his exquisite menu. Furthermore, guests can savor succulent lamb, local lobster delicacies, and an array of uniquely crafted vegetarian dishes during their stay at The Lighthouse, experiencing the epitome of culinary delight.
Don't miss this extraordinary opportunity to embark on a culinary odyssey with Chef Nelly Robinson at the InterContinental Maldives Maamunagau Resort. Immerse yourself in a symphony of flavours, an unforgettable experience amidst paradise's embrace.