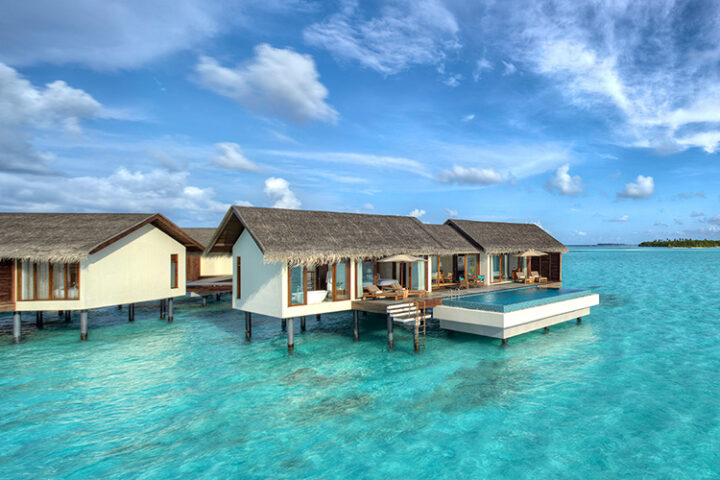 Cenizaro Hotels and Resorts set to open The Residence Maldives at Dhigurah in 2016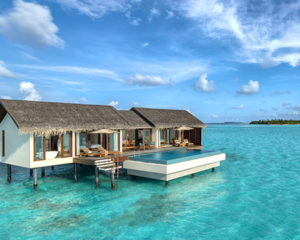 Cenizaro Hotels and Resorts has announced a second property  in the Maldives – The Residence Maldives at Dhigurah in Gaafu Alifu Atoll. The new resort is set to be open in the summer of 2016. The brand already operates Falhumaafushi, opened in 2012, in the same atoll.
Cenizaro Hotels and Resorts currently has four luxury hotels to the 'Residence' name. The hotels are located in Mauritius, Tunis, Zanzibar and the Maldives. Further expansion is planned over the next three years with two hotels in Douz, Tunisia and one in Bintan Indonesia.
With 173 beach villas and water villas, the facilities offered at The Residence Maldives at Dhigurah will include Li Bai, a Cantonese restaurant and a spa by the famous brand Clarins. The atoll is surrounded by beautiful, untouched reef with more than 250 species of coral and 1,200 species of marine life.  Spinner and bottlenose dolphins, green turtles, manta and eagle rays as well as the more unusual ribbon eels, leaf, frog and ghost pipe fish have all been spotted in the area – a must visit for divers and snorkellers.
Gary Xie, Director for Cenizaro Hotels & Resorts said:  "With The Residence Maldives at Dhigurah we are creating a new offering for our guests.  The hotel will – as always – be an authentic expression of The Residence philosophy, with its own story to tell and a combination of both Maldivian and global influences that will give it a unique sense of place."
He continued, "But with The Residence Maldives at Dhigurah, we want to create a hotel that is both the perfect place to relax but is also the ideal spot for families to let loose and have fun. It is a really exciting time for The Residence by Cenizaro as we look to expand the portfolio and we are truly excited with this new opening."
Gaafu Alifu Atoll is one of the most southerly atolls in the Maldives and can be accessed by both seaplane and domestic flights.
Cenizaro Hotels & Resorts represents the hospitality arm of developer Bonvests Holdings. In addition to the Residence brand,  the Sheraton Towers in Singapore is also part of their portfolio.