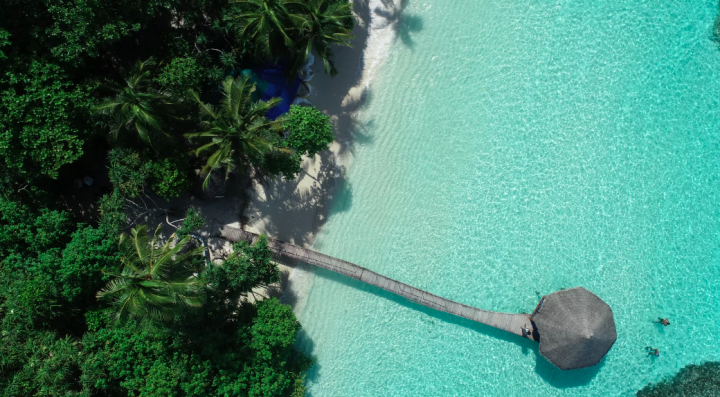 Census Reveals Resorts May Struggle to Maintain Local Staff Quotas
The 2022 provisional Maldives Population and Housing Census results reveal that 70% of resort island residents are foreigners. The total recorded resident population of resort islands is 52,396, comprising 15,687 Maldivians and 36,707 foreigners. The census defines resident population as the population who have been living in Maldives for more than one year or intend to live in Maldives for one year or more.
Local to Expatriate Employment Quota 
The census data indicates that the foreign residents in resorts exceed the expatriate employment quota. In 2012, The Ministry of Tourism released a circular (88-IITR/CIR/2012/45) to announce a change in the quota policy, allowing for 55% of the total number of employees to be expatriates.
The purpose of the quota is to ensure Maldivians are afforded meaningful employment opportunities in resorts. Tourist establishments are strongly encouraged to employ more Maldivians than the minimum 45%.
Despite the Labor Relations Authority monitoring the expatriate to local staff ratio during audits, the census data indicates that the employment parity is not maintained across all resorts.
Decline in Maldivians Working in Resorts
In mid-2019, a survey by the Maldives Bureau of Statistics found that 47% of employees on the payroll of resorts were Maldivian. However, by the end of 2020, local employment in resorts declined by 5%, slipping below the quota to 42%. A comprehensive assessment of local employment in resorts has not been published since. Thus, the industry does not have an accurate representation of how the ratio of local employment has been impacted by the industry's post pandemic recovery.
The reason for the declining ratio of Maldivian staff differs depending on what stakeholders are consulted. Cited reasons include gaps in training, shortage of labor pool, high local turnover rate and a lack of will. Irrespective of reason, the census data indicates that resorts across the Maldives may be struggling to maintain the local to expatriate employment ratio.
Uncertain Future for the Employment Parity 
If Maldivian resorts already demonstrate difficulties in maintaining the employment parity, the rapid introduction of more properties may exacerbate the issue. With over 116 resorts currently under development, is the Maldives' labor market large and qualified enough to meet the employment demand? The tourism industry must continue to empower the development of local talent while realistically assessing whether the local workforce can fulfill the demand.
Featured Image: Unsplash