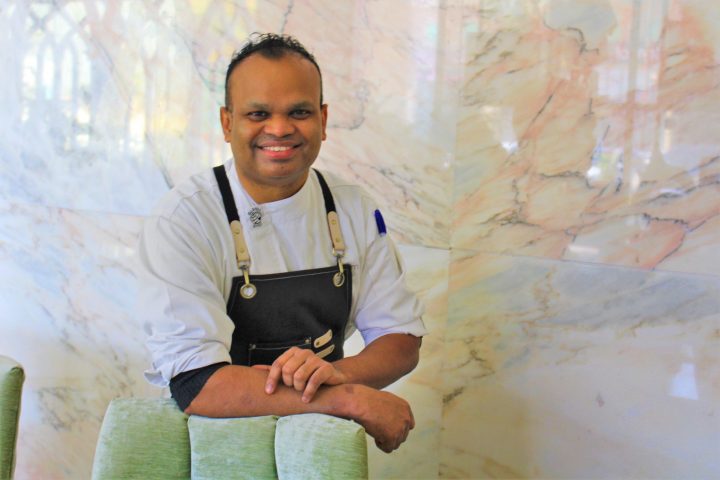 Chef Adam Schihab Publishes Second Cookbook, The Islander Chef Global
The Islander Chef Global is an illustrated cookbook written by Maldivian Chef, Adam Schihab. The cookbook has over 250 recipes Chef Adam has collected from working around the world. It also features special dishes from ten renowned international chefs. The cookbook was officially launched by the Maldivian ambassador on March 7, 2023 at the Maldivian embassy in Riyadh, Saudi Arabia.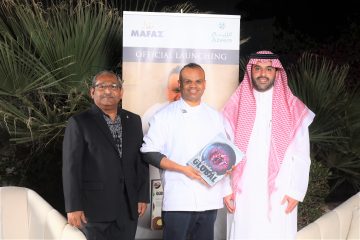 Featured Image: The Islander Chef Global Launching Event 
The cookbook is the cumulation of three years of hard work, dedication, and passion. Chef Adam shares the culinary knowledge and techniques he gained from working around the world. It is a page turner full of delectable delights ranging from savoury dishes, breads, pastries and sweet sensations including the melt in the mouth croissants and macaroons Chef Adam is known for.
The book was inspired by the years of recipe requests from relatives, friends and followers. The Islander Chef Global is a compilation of the most requested recipes and a sequel to Chef Adam's first book, the Islander Chef, which received less than favourable reviews due to poor publishing. The upgraded revision is easy to read, and the tested recipes can be replicated by professionals and home kitchens. All the recipes have helpful tips and concise instructions to allow readers to recreate Chef Adam's most popular recipes.
Maldivian born Adam Schihab began his career as a pot washer before being introduced to the wonders of the pastry department. He studied at the Institute of Hotel & Catering Services before moving further afield to train in pastry schools in Paris, France, and at HTC's French Culinary School in Asia. His education opened doors to work in prestigious five-star kitchens around the world, where he rose through the ranks to the role of Executive Pastry Chef, a role he fulfilled for fifteen years.
Now based in Al Khobar, Saudi Arabia, Chef Adam is the Assistant Vice President of a large catering and hotel chain. Known in the industry for his pastry skills, Chef Adam is an entrepreneur and food influencer who runs a professional network for chefs, "Chef's Network" that connects chefs globally so that they can share their work.
The Islander Chef Global can be purchased by professional and home cooks around the world via Amazon.