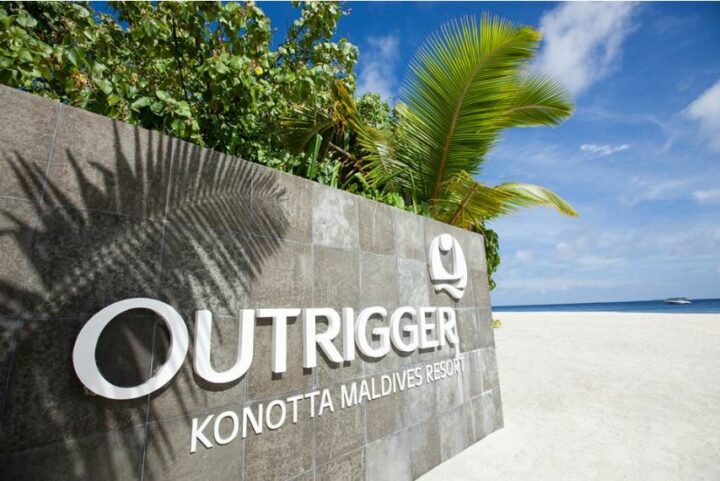 Chef Eyck Zimmer to visit Outrigger Konotta for a special Easter dining experience
Following his successful visit to Outrigger Konotta Maldives Resort, in 2017, Chef Eyck Zimmer is heading back to Outrigger Konotta as a Chief Guest for the Easter celebrations which will be held at Outrigger Konotta from April 20 to 21. Much like his previous visit, Chef Zimmer will prepare a special dining experience with his signature cuisines and will host two five-course dinners at the resort's driftwood restaurant.
"Eyck's first session at the Outrigger in the Maldives was wonderfully received by all our international guests," said Allanson. "Eyck is a consummate professional and works really well with our kitchen team, led by Executive Chef Chris Long. Our lucky guests can expect more culinary magic this Easter."
Chef Eyck Zimmer is widely celebrated in the world of modern haute cuisine. The German Chef has won awards which include Portuguese Chef of the Year 2008, British Chef of the Year 2006, Meilleur Ouvrier de Grande Bretagne 2000 as well as the Chevalier Ordre Du Merite Agricole award.
The accomplished chef has previously worked in several famous kitchens in the UK including Claridge's, The Dorchester and The Ritz. Currently, he is the culinary director of the Square Nine Hotel in Belgrade, Serbia.
Outrigger Konotta is located in Gaafu Dhaalu Atoll in the southern area of Maldives. A 45-minute domestic plane trip away, Outrigger Konotta Maldives Resort offers complete privacy and intimate luxury far away from civilization. For more information www.outrigger.com/hotels/maldives.