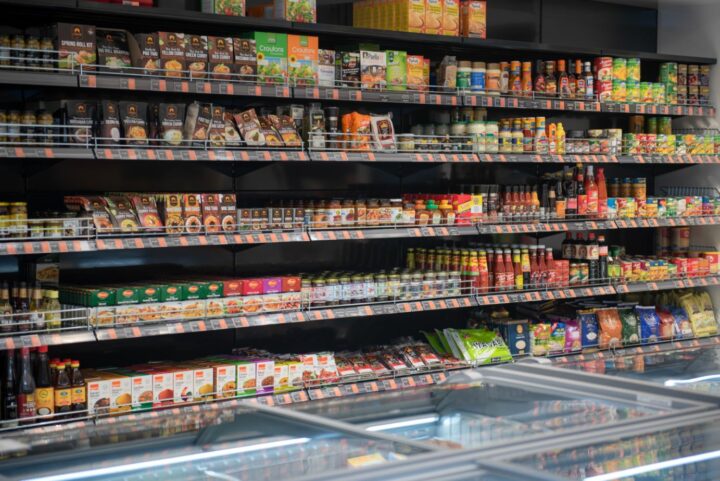 Souk, A Unique Supermarket Experience
The crowded Malé City is experiencing an interesting pattern among local businesses where modern spaces and services are being introduced from several types of eateries, pizzerias, bakeries, restaurants all the way to supermarkets.
Recently a completely unique supermarket was opened under the name "Souk" in Orchid Magu, Malé. Souk is the latest business venture of City Investments (Pvt) Ltd, adding yet another service into their impressive portfolio of community-friendly investments for the residents of Malé City.
Established in 2002, City Investment is one of the leading companies in the Maldives specialising in Food & Beverage products and related services in the Maldives, with one purpose in mind, providing nutritious, freshly made, high quality produce and make a positive difference to enhance the lives of people living in the city.
Souk comes with a contemporary design concept and layout where customers could comfortably shop around for their daily necessities from one stop. The two-level supermarket comes with an in-store baking station by City Bakery on the ground level and an in-house dining area and Academia Trucillo combined with shopping spaces on the first level, making it the first of its kind in the Maldives. It was designed by a world-renowned Austrian Company, Umdasch Group; which specialises in designing concept stores and supermarkets to give a modern, comfortable shopping space with ambience for the customers. The entire store was flown and assembled by a special team from the Umdasch Group. From the space between its aisle to the display units and lighting of the store, every customer could feel the positive difference of this new modern concept.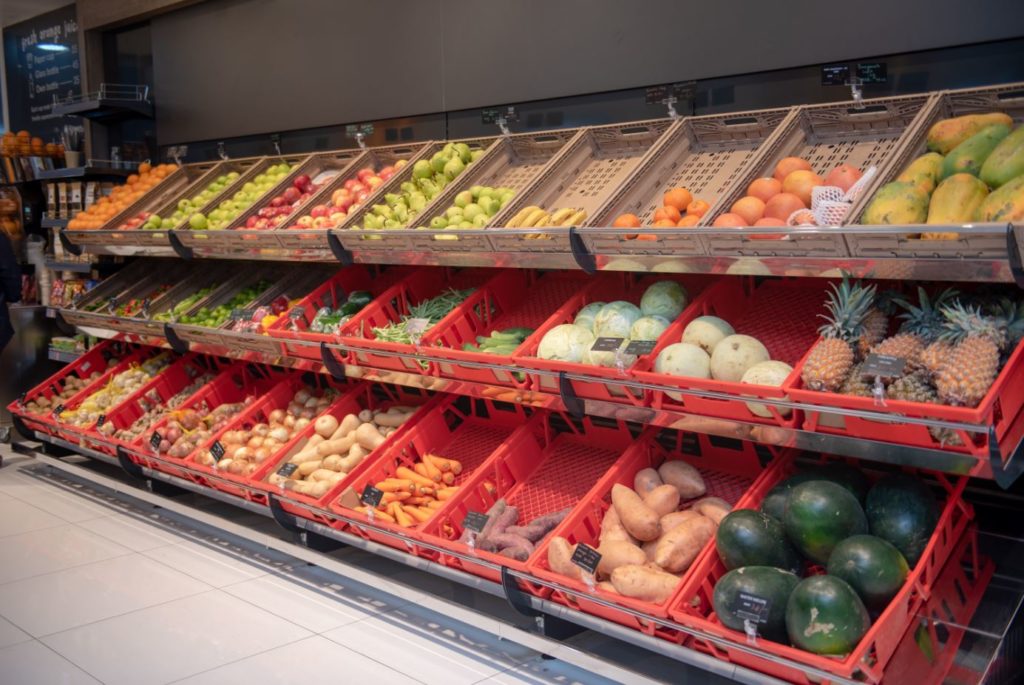 The supermarket Souk's name is inspired by the Arabic word "Suk" meaning market place or bazaar—a name widely used around the Middle East, hence a perfect name for a supermarket. According to the Chairman of City Investments, Ali Faheem and his wife Aisha Didi, City Investment strongly believes in innovation and introducing new experiences to its customers. As a company, their main focus is maintaining high standards and not compromising on the quality of products and services they provide.
With their success of bakeries, cafés and restaurant outlets, over the years City Investments has constantly been providing their services to its customers. They always gave a lot of attention to the feedback of their customers and worked hard to understand the needs of their customers. Over the years the company ventured into the trading business and became sole distributors for a wide range of international products. Once again, they began to see the need for a modern supermarket from their client's perspective and decided to start Souk.
Brands at Souk
The supermarket was opened with their selection of internationally recognised European and Asian brands carried by City Investments representing as sole distributors and importers in the Maldives. Some of the interesting products which are available at Souk includes; Bakery Pre-Mix Products (Bakels) from Malaysia, Pregal Gelato and cocktail products from Italy, Darbo fruit Jams from Austria, Fentimans soft drinks from England, Compal from Portugal, Café Richard freshly roasted coffee beans from France, Trucillo freshly roasted coffee beans from Italy, WILDALP Natural Spring and Baby Water from Austria, Pavoni houseware and professional baking tools from Italy, Kranpouz appliances and machines from France, Faema coffee machines from Italy and HAGLEITNER innovative hygienic chemical and equipments from Austria.
"These are some of the finest products which are well recognised within the European market as well as around the world. These products are now becoming popular among the Maldivian community and adjusting to their taste pallets. We strive to bring quality products to our customers. These are products adhered to HACCP standards. The overall hygiene, safety and health qualities of the products we distribute are very important to us" Faheem.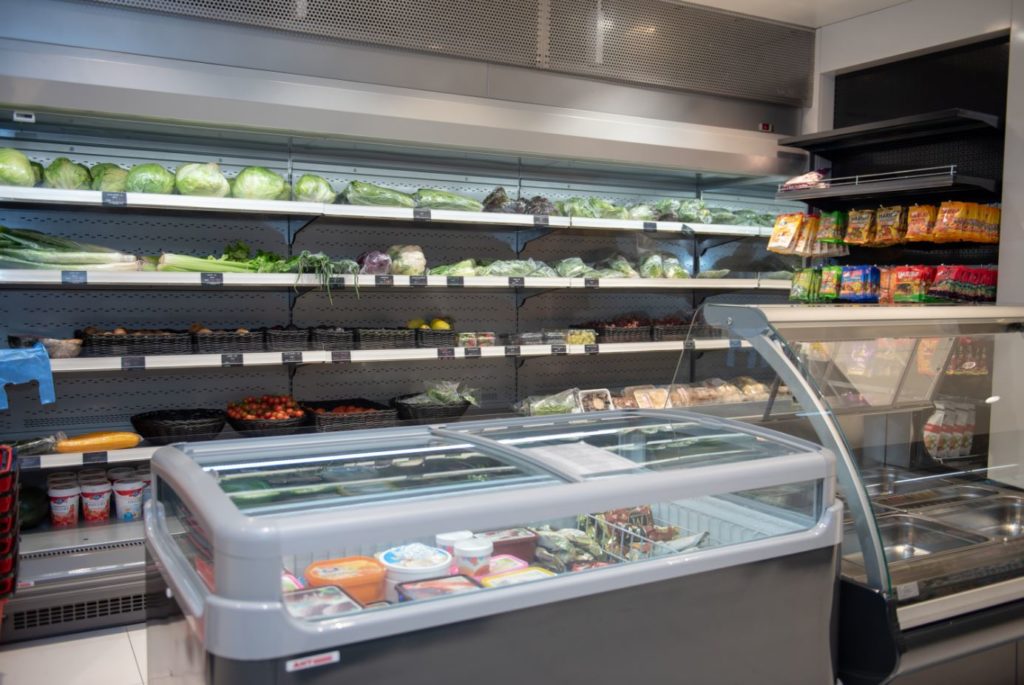 Apart from the products distributed by them, all the general food brands, household cleaning products, cosmetics and goods used for daily use are widely available at Souk along with premium quality frozen meat and seafood. A selection of fresh fruits, vegetables and healthy greens for salads are displayed right at the entrance. The City Bakery baking station at the ground level offers most of their items like bread, baguettes, pastries and cakes.
"Here at Souk we will not only sell products imported by us, but also the general household brands solely imported and distributed by other companies. We believe in working for the benefit of our customers and making Souk an affordable supermarket for everyday shoppers in Malé City." Aisha.
Academia Trucillo
Academia Trucillo is on the first level of Souk, right within the supermarket. The Academia is an international learning centre dedicated to Café Trucillo clients and sales team in the Maldives. The classes are held by qualified trainers with a range from theory to practice in the space designed at Souk.
"The opening of the Trucillo Academy in the Maldives means spreading the culture of high-quality coffee, becoming ambassadors of the real Italian Espresso and providing high-quality training for industry professionals. This was only possible thanks to the great collaboration with our partner City Investments in the Maldives." Antonia Trucillo – Marketing Director and Head of Trucillo Academy, Italy.
Academia Trucillo in the Maldives is a classroom equipped with three coffee stations allowing to learn the perfect espresso and cappuccino preparation techniques, to practice latter art, to discover new brewing methods, to explore the sensory universe with the innovative menu recipes.
In the Maldives Academy, there will be three main courses which gives the basis of knowledge on the coffee world which are Barista, Latte Art and Coffee. They will begin their courses within the coming months.
Whenever the Academia is not busy and occupied with a course, selection of Trucillo Coffee is available for shoppers at Souk. They could simply get a coffee and lounge at the dining area within the store if their companions are still shopping.
Other investments by City Investments Group include City Bakery, City Garden Restaurant, City Gelato, City Bakery Showrooms, City Hygiene and Food Safety and Trading operating mostly in Malé City & Hulhumalé.