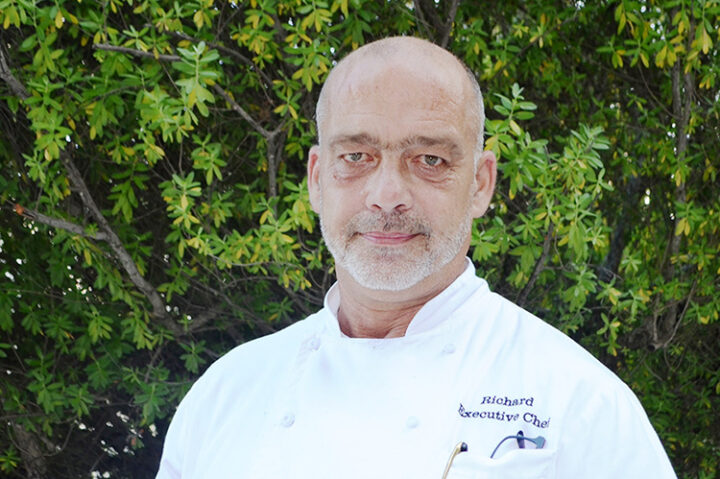 Chef Richard Thompson to host special curated dinner at Constance Moofushi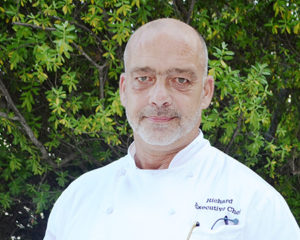 Chef Richard Thompson and Sommelier Dimitri Pietersen are joining forces to bring a deliciously mouth-watering menu for guests at Constance Moofushi this Tuesday entitled Le Cru Cuvée, at Constance Moofushi.
Chef Thompson has worked his magic from California to the Netherlands, Washington DC to Virginia; Parrot Cay, Turks and Caicos Islands to the Philippines, learning and adding bits and pieces to his creativity and style of cooking from all the different cultures.
30th  June  will bring guests at Constance Moofushi a four-course dinner menu, labelled  'Intensely perfumed', 'Fruity Neon', 'Cherry Bomb', and lastly, 'Luscious&Delicious'. All these courses will all be paired with delicious wines chosen by Sommelier Pietersen.
The first course- 'Intensely perfumed' is a classic aroma of succinct citrus, thyme, chalk-dust and wet stone, paired with the 2013 Sancerre La Moussière which offers very pure, mineral, fresh fruit and floral aromas on the nose. Divine dishes of caramelised deep sea scallops, roasted corn, pomelo and grapefruit salsa with a dill and chili oil.
The second course – the 'Fruity Neon' segment- is the Saumur Champigny 'Franc de Pied' 2009 rated among the highest-priced wines from Saumur – Champigny. A neon purple wine which is intense on the palate where red fruits paints a really good fruity, fresh, spicy Loire wine. The food course for this segment will include delicious pepper crusted rare tune loin, chilled tomato bisque, eggplant relish and spiced potato chips.
'Cherry bomb', the third course of the night, will feature the Domaine de L'A 2007, an elegant elixir with an explosion of cherry in the mouth with a subtle note of dried fruits, lots of raisins and plum. The wine will be paired with Noisette of Australian Lamb saddle, filled with wild mushrooms sauce, 'Grand Veneur' and caramelised baby onions.
The finale will be sealed by 'Luscious & Delicious' segment, which is the Mas Amiel 'Charles Dupuy' 2006 , a fine dessert wine which will tease your palate and invite you to sink deeper into the delicious goodness that is this wine, to be featured with an assiette of cheeses.
Chef Thompson has won the Best Hotel Chef at the James Beard Foundation 2002. He is also a gold medal winner at the Caribbean Chef challenge in 1995, a gold medal winner at the Culinary Salon Los Angeles, Seafood in 1990, a silver medal winner at  Pastry Challenge, San Francisco in 1985 and a gold medal winner at Culinary Salon for overall cold presentations 1979. With all these accomplishments, experience and passion for doing what he does, guests will be in for a treat this Tuesday evening at the Constance Moofushi beach.