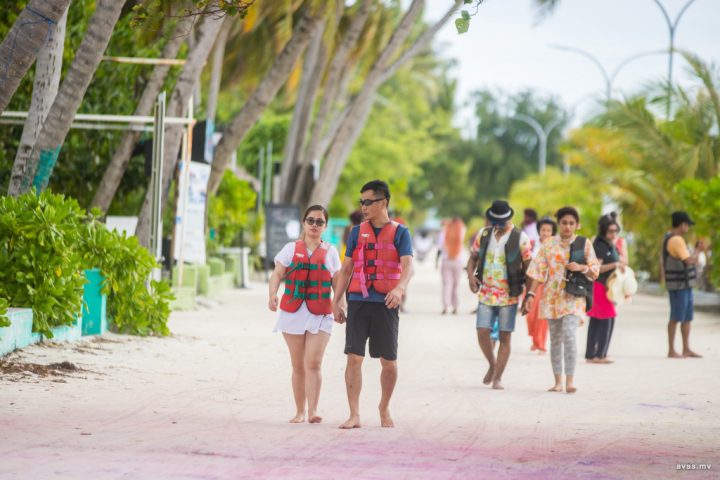 China overtakes Germany as Maldives' fourth-largest tourism market
China has emerged as a dominant force in the Maldives' tourism industry, surpassing Germany to secure its position as the fourth-largest tourism market for the exotic archipelago.
According to official data released by the Maldives' Ministry of Tourism, a total of 67,822 Chinese tourists have visited the Maldives so far this year. This surge in visitors has propelled China up the rankings for the second time in a month, overtaking Italy's fifth position on July 1. In June, China was placed sixth, but its rapid ascent showcases the increasing popularity of the Maldives among Chinese travellers.
The Maldives has experienced an overall uptick in tourist arrivals, reflecting a thriving tourism industry. As of July 5, 952,608 tourists have flocked to the Maldives, marking a 14.2 percent increase compared to the same period last year when 834,186 visitors were recorded.
The top three countries contributing to the Maldives' tourism sector are India, Russia, and the United Kingdom, with 112,771, 111,519, and 81,707 tourists respectively. China now occupies the fourth position, having welcomed 67,822 tourists to the Maldives. The previous fourth spot belonged to Germany, which recorded 67,064 visitors.
The Maldives' allure as a tourist destination is evident, attracting visitors from all over the world. Currently, the archipelago is serviced by 38 airlines from 22 countries, facilitating easy access for travellers. With a range of tourism facilities available, the Maldives offers diverse options to cater to varying preferences. The archipelago boasts an impressive 1,252 tourism facilities, including 170 resorts, 909 guesthouses, 160 safaris, and 13 hotels.
As the Maldives continues to expand its tourism offerings and attract visitors with its idyllic beaches, crystal-clear waters, and world-class hospitality, the surge in Chinese tourists signals a promising future for the country's tourism sector. The strategic importance of the Chinese market cannot be overstated, and businesses in the Maldives should take note of this trend to leverage the growing Chinese demand for travel experiences.
Featured image: Avas.mv