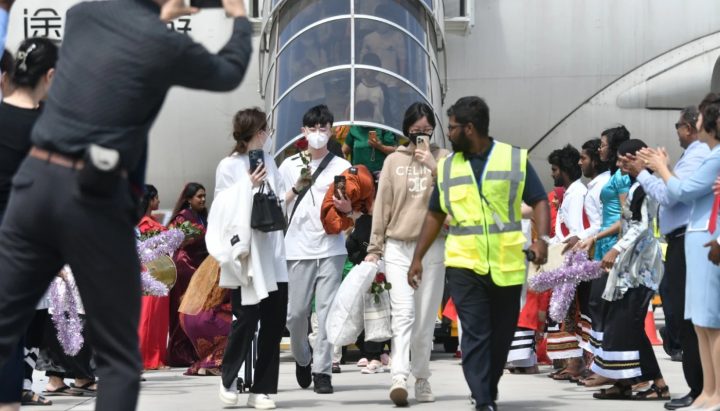 China ranks among top 3 tourist markets for Maldives
Statistics released by the Maldives' tourism ministry on Tuesday reveal that China has secured a spot in the top three source markets for tourist arrivals. Till Sunday, a total of 91,555 tourists had arrived from China, making it a significant contributor to the country's tourism sector.
Before the Covid pandemic, China held the position of the largest single source market for tourists visiting the Maldives. However, due to the outbreak, Chinese tourist arrivals were suspended for three years. In January, after the resumption of international travel, Chinese tourists once again started visiting the island nation.
As of Sunday, the Maldives has welcomed a total of 1.07 million tourists, showcasing the destination's enduring appeal among travelers worldwide.
The top five source markets for tourist arrivals are as follows:
Russia – 126,504 tourists
India – 122,375 tourists
UK – 91,555 tourists
China – 89,769 tourists
Germany – 72,608 tourists
Currently, three airlines operate scheduled flights between China and the Maldives, facilitating the travel of tourists between the two countries. The sustained interest from Chinese tourists underscores the vital role they play in supporting the Maldivian tourism industry's recovery and growth.