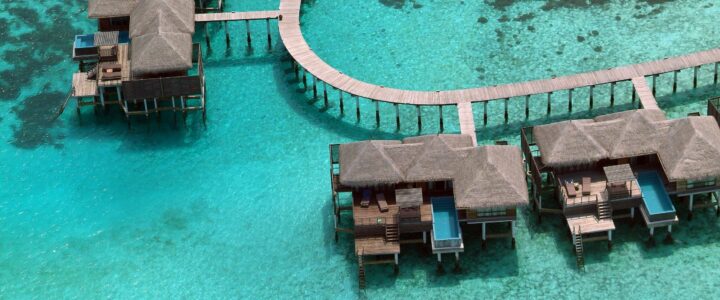 Coco Bodu Hithi and Coco Palm Dhuni Kolhu Reopening on 1st August
Coco Collection has announced that the two resorts operated by the brand; Coco Bodu Hithi and Coco Palm Dhuni Kolhu, will reopen to guests on August 1st, 2020. The islands have enhanced their already rigorous cleaning and disinfecting protocols for the reopening to ensure the health and safety of all guests.
These new operational standards at Coco Collection are being vetted by Bureau Veritas, a world leader in testing, inspections and certification. Their team of expert advisors help ensure maximum efficacy in preventing the spread of all viruses and pathogens, including COVID-19, with oversight by Dr. Amesh Adalja, Senior Scholar at the Johns Hopkins University Center for Health Security & fellow with the Infectious Diseases Society of America; and Ruth Petran, Ph.D., CFS, Senior Corporate Scientist, Food Safety and Public Health, for Ecolab, global leaders in cleaning and hygiene, and trusted advisors to the CDC.
Additionally, Coco Collection is committed to Coco Safe Pledge, a series of extensive safety and health guidelines for guests and associates. This pledge combines their dedication to environmental sustainability and social responsibility. Every operational aspect of a guest's experience has been reviewed from arrival and airport transfers to housekeeping protocols and beyond.
The Pledge includes physical distancing; mandatory digital temperature screening upon arrival; personal safety welcome packs will be provided in the villas; and digital communication in place of personal where possible, among any other measures. "Our top priority remains the safety and health of Coco Collection's valued guests and team, said Hussain Hilmy, Board Director of Coco Collection. "Between the Coco Safe Pledge and Bureau Veritas Safe Guard™ & Hygiene Excellence Certification, we remain committed to the implementation of new standards of safety."

ABOUT COCO COLLECTION
Coco Collection specializes in creating true boutique luxury on some of the most beautiful islands in the Maldives. Since its launch in 2005, Coco Collection has crafted five-star destinations of different character and won awards for doing so with passionate flair. Each is a haven for lovers of travel and style. Each celebrates traditional Maldivian architecture and ambiance. But each offers a distinct and extraordinary reality. Visit www.cococollection.com for more information on Coco Bodu Hithi and Coco Palm Dhuni Kolhu