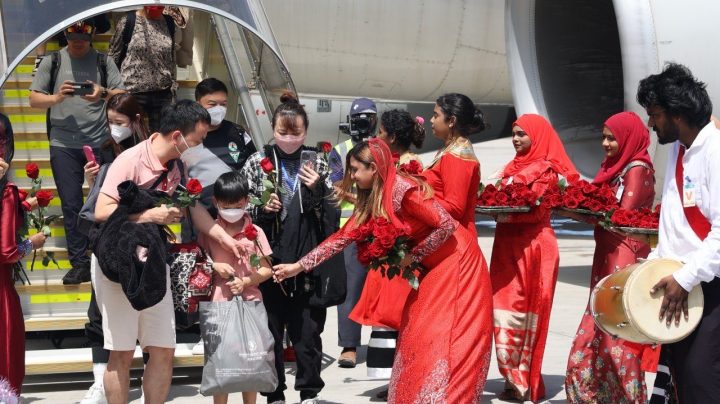 China secures top spot among Maldives' tourist markets in July
Latest data provided by Maldives Immigration on Wednesday reveals that China secured its position as the primary source of tourist arrivals in the Maldives last month.
During July, a total of 145,620 tourists visited the Maldives, indicating a significant 9% increase compared to the same period last year.
The figures show that Chinese tourists accounted for 28,134 arrivals, making China the top contributor to the Maldives' tourism sector for the month. Russia followed as the second-largest source market with 17,683 arrivals, while India claimed the third spot with 11,963 visitors.
Chinese tourists reinitiated their travel to the Maldives in January after the lull caused by the Covid-19 pandemic. Presently, three Chinese airlines are operating flights to the Maldives, facilitating the influx of visitors.
Before the pandemic hit, China held the title of the largest single source market for tourists to the Maldives.
Notable highlights from July:
5,644 arrivals was registered on the peak day
The average daily arrivals stood at 4,854
The lowest daily tourist count for the month was recorded at 3,879 arrivals
Meanwhile, the tourism ministry's most recent data reports that a total of 1.17 million tourists have visited the Maldives thus far in the current year.
Top three source markets in 2023:
Russia – 131,987 tourists
India – 124,802 tourists
China – 100,105 tourists