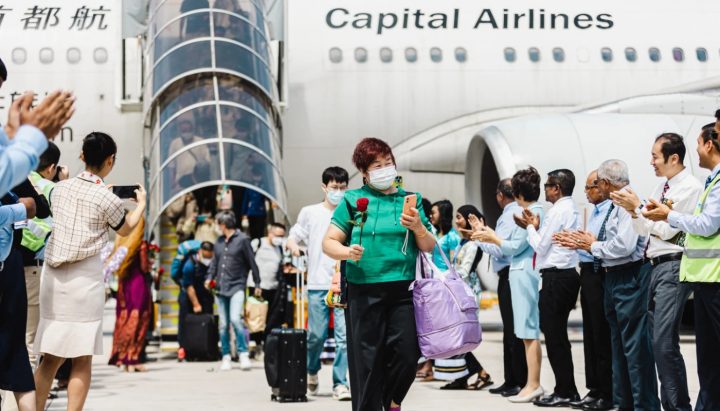 China to secure top three spot among Maldives' tourism source markets
The Maldives' tourism industry is witnessing a remarkable resurgence, with China projected to claim a spot among the top three source markets for the nation's tourism this year. The Tourism Ministry's estimations reveal that China, once the largest source market of tourists before the Covid pandemic, is set to regain its position of prominence in the archipelago.
After a three-year hiatus, Chinese tourist arrivals to the Maldives resumed in January, marking a significant milestone in the recovery of the nation's tourism sector. According to the latest statistics released by the Tourism Ministry on Friday, an impressive 1.05 million tourists have already visited the Maldives by Wednesday, reflecting the enduring allure of the island nation.
As per the data, the top five source markets for tourism to the Maldives are as follows:
Russia – 123,731 tourists
India – 121,046 tourists
UK – 88,204 tourists
China – 87,662 tourists
Germany – 71,642 tourists
With Chinese tourist arrivals surging, the Tourism Ministry predicts that China will soon rise to become one of the top three countries contributing the highest number of tourist arrivals. The anticipated boost in Chinese tourism is expected to be visible from early next month, signifying the nation's enduring appeal as a preferred destination for travelers from China.
The anticipated influx of Chinese tourists is partly attributed to the improved air connectivity between China and the Maldives. Presently, two airlines operate scheduled flights connecting the two nations, ensuring smoother travel options for Chinese travellers. Adding to this, a third airline is slated to commence scheduled flights between China and the Maldives on August 29. This additional carrier is expected to further bolster tourist arrivals from China and boost the overall recovery of the tourism sector in the Maldives.