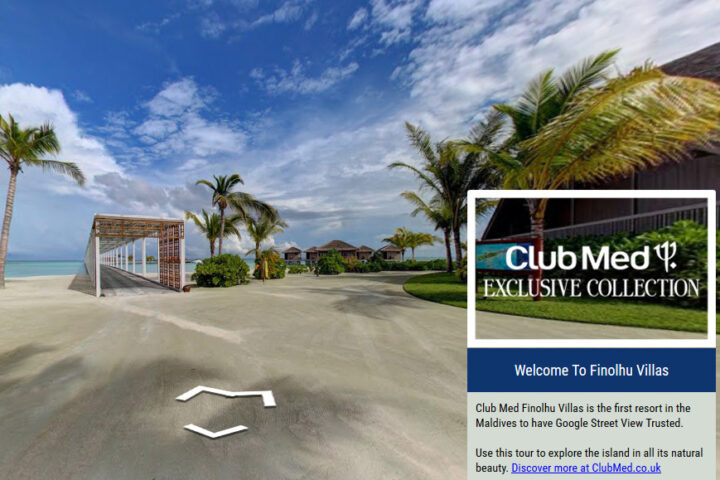 Club Med Finolhu Villas brings Google Street View to the Maldives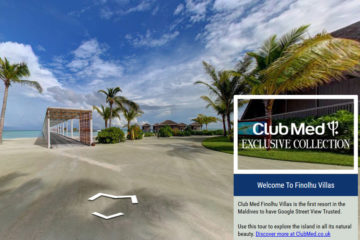 Holiday company Club Med has partnered with Google Street View to help holiday makers get up close and personal with the brand's latest resort in the Maldives, Club Med Finolhu Villas, on the island of Gasfinolhu, a first for the Maldives.
Club Med has released Street View Trusted imagery for their five hectare resort, Finolhu Villas. Already recognised for being one of the first resorts in the country to be a 100 per cent solar powered resort, Finolhu Villas' eco credentials are second to none.
Estelle Giraudeau, Managing Director of Club Med UK said: "We've chosen to bring Google Street View to the Maldives to showcase this amazing eco-friendly resort and let people experience just how beautiful the island is before even stepping foot on it."
"We hope this will encourage people to not only choose to visit the Maldives but to choose an option that ensures the local ecology and economy are supported and protected," she continued. "We also toured the island by drone earlier in the year. Adding this to the Street View experience lets people navigate at their own pace to see the beauty of the island."
Finolhu Villas opened their doors to guests in January this year. The resort, with 52 villas that either stretch out into the ocean on stilts or nestle on the beach, come equipped with private pools. With a world class restaurant, and an infinity pool nestled in the middle of the resort, all these can now be explored by guests on Google Street View.
To get a glimpse of the tour, please visit : Club Med Finolhu Villas Maldives