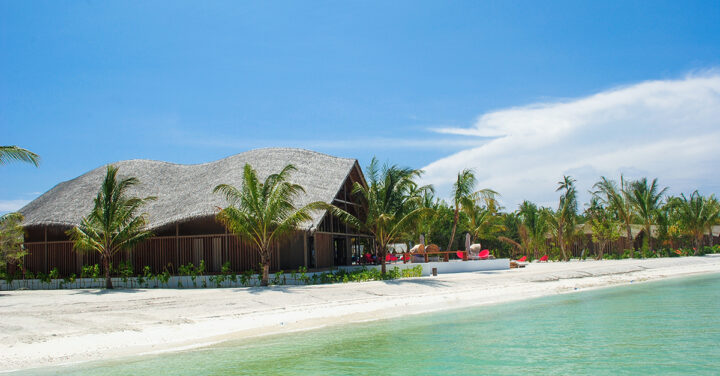 Club Med Launches Second Property in the Maldives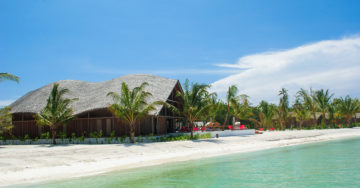 Club Med Finolhu Villas – the first 100% solar-powered luxury resort in the world – will be the French corporation's flagship property in Asia, said Club Med CEO for South East Asia Pacific Heidi Kunkel.
"It will be our highest standard resort in Asia Pacific with 52 luxury villas – very, very high-end, the most premium, up-scale positioning that we have," Kunkel said.
Over the past ten years, Kunkel explained, Club Med has been transitioning to an upper-market, high-end brand meeting new clientele expectations.
The process involved closing down unprofitable resorts and opening new ones as well as renovating and upgrading resorts to a higher standard.
The five-star Finolhu Villas resort is a "perfect example" of Club Med's new direction, Kunkel suggested.
The decision to acquire a second resort property in the Maldives was prompted by the success of the Club Med Kani Resort as well as high demand from Europe and "especially China," she said.
Club Med was one of the first international companies to operate in the Maldives, Kunkel noted, and the Kani Resort has been a very successful operation with a high occupancy all year round and very high level of satisfaction.
"The Maldives is also the perfect destination as it offers to our guests a paradise like no other so we wanted to have a second resort, and hopefully a third and fourth resort in the future," Kunkel explained.
"We will continue to evolve and develop in the Maldives. What's been very important for us as in everyone development is to find the right partner," she added.
In tourism pioneer 'Champa' Hussain Afeef, Kunkel said Club Med found "an exceptional partner" with strong knowledge and experience.
Club Med is working very closely with Afeef, she added, who understands both the concept as well as the quality and standard of the up-market design the company aspires to.
As an international French heritage company, Kunkel said working with local partners in development was important for Club Med.
On the design of Finolhu Villas, Kunkel said Club Med wanted colour and vibrancy as well as elegance and energy.
Its short distance from the capital Male' and the international airport – approximately 40 minutes by speedboat – made Finolhu Villas the ideal location for Club Med's new resort.Kunkel added that the proximity to Kani also allows for transfer of guests between the resorts.
Guests will have the benefit of exchanging the exclusivity and luxury of Gasfinolhu for the fun and ambience of Kani, she suggested.
Ahead of its highly anticipated opening in January, Kunkel noted that expectant tourists from France, China, Japan and Australia as well as a number of other countries had already made bookings.
"We are very confident. We've had very positive feedback," she said.
A major PR event was in the pipeline for the end of January, she continued, which would focus on journalists from across the globe.
A second worldwide event is also being planned for the end of January for travel agents from the Asia Pacific region.
Club Med expects the opportunity to experience the resort first-hand would create "awareness and excitement."
For its future resorts in the Maldives, Kunkel revealed that Club Med was looking further north or south from Male' atoll due to the unavailability of islands in the seaplane zone near the capital.
Club Med's "unique touch" makes the corporation different from other hotels and resorts, Kunkel stressed.
"We still bring that conviviality and we like to make sure that our guests are close to our staff members, our GOs ," she explained.
"In most of our resorts we have around 20 different nationalities of staff and clientele so that makes it a very international mix."
The GOs welcome guests in their local language and form close relationships, she said, "making sure that people have a wonderful experience all the way through."
Club Med also places a special emphasis on creating an ambience and a welcoming atmosphere for relaxation, she added.
Special events in the evening allow guests to come together and interact in a fun-filled party atmosphere, Kunkel said.
"We don't like people to be too separate and too far apart from our guests and our staff. We like to be able to bring people together to mix, to have warmth and conviviality," she said.