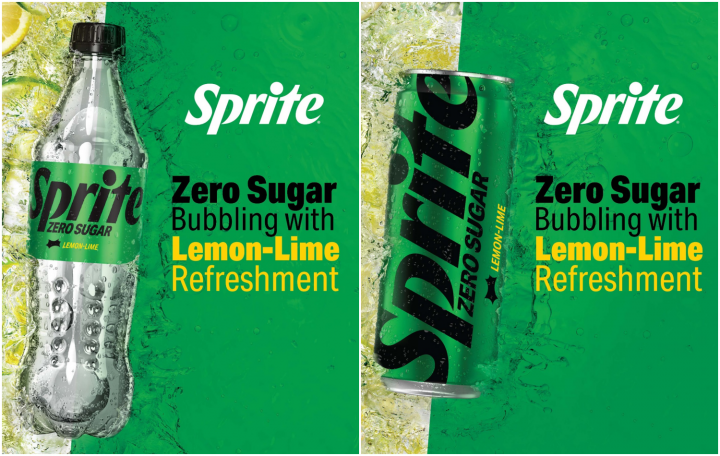 Coca-Cola expands zero-sugar line-up in Maldives with Sprite Zero Sugar
Coca-Cola Maldives has announced the launch of Sprite Zero Sugar, a fresh and invigorating addition to their no-sugar beverage line-up in the Maldives. With the introduction of the Sprite Zero Sugar 330ml can, the brand aims to provide a wider selection of no-sugar alternatives to cater to the ever-curious and discerning consumers in Maldives.
Sprite Zero Sugar features the same crisp, lemon-lime taste that has made Sprite a fan favourite for decades, but with zero sugar, zero calories, and no artificial flavours. The introduction of Sprite Zero Sugar aligns with Coca-Cola's global strategy to reduce sugar content across its portfolio, reflecting the brand's commitment to give its fans the power of choice without sacrificing what's important to them.
Sprite Zero Sugar is the latest sugar-free offering from the brand, joining the ranks of the popular Coke Zero and Diet Coke, already available in the Maldives. This exciting new launch is designed to meet the evolving preferences and needs of consumers, who are increasingly seeking out more and wider range of refreshing options without compromising on taste.
"We are thrilled to introduce Sprite Zero Sugar to the Maldives, as it underlines our commitment to offering more choices for consumers while staying true to the refreshing lemon-lime taste of the original Sprite," said Pankaj Sinha, Managing Director for Coca-Cola in the Maldives. "Our portfolio of zero sugar beverages has been growing in popularity, and we are confident that Sprite Zero Sugar will be a welcome addition to quench the thirst of those who want a calorie-free alternative."
The launch of Sprite Zero Sugar in the Maldives will initially include the 330ml can, with plans to introduce the 500ml can later in the year, offering even more value to consumers. Sprite Zero Sugar 330ml cans will be available at major retail stores, supermarkets, and local shops throughout the Maldives starting today. Consumers can easily spot Sprite Zero Sugar from store shelves by looking out for the crisp black labelling on Sprite's iconic green background.
"Sprite has become a fan-favourite among consumers in Maldives as their go-to beverage to beat the heat and stay cool all-year-round," added Milind Derasari, Chief Operating Officer at Male' Aerated Water Company (MAWC). "We believe the launch of Sprite Zero Sugar will give existing and new fans of the iconic lemon-lime taste of Sprite even more choice, while further enhancing our commitment to meeting the evolving needs of consumers in the Maldives."
Coca-Cola is one of the world's most famous and best-loved brands and has been refreshing the world for 137 years. The Coca-Cola Company, through its bottling partner, Male' Aerated Water Company Pvt. Ltd., has introduced a range of hydrating and delicious beverages to Maldives. The Coca-Cola brand has also sought to brighten consumers' lives through a variety of engaging projects and activities.