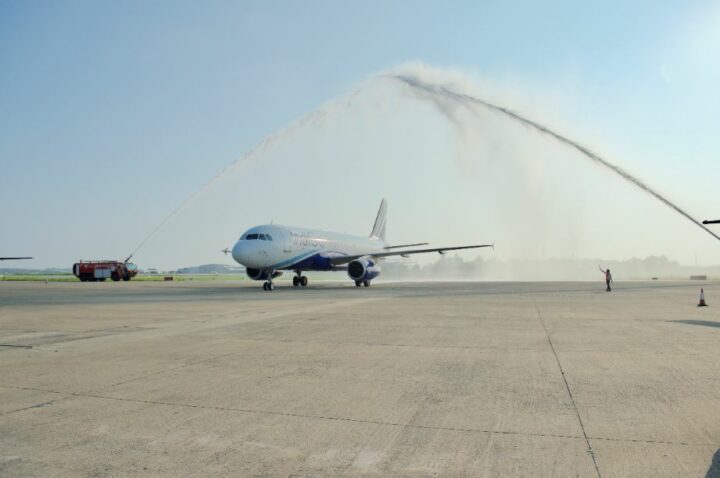 IndiGo commences flights to Maldives
India's largest low-cost carrier, IndiGo has announced Malé as its 13th international destination starting this November. The airline will operate daily non-stop flights between Male-Kochi, five weekly services from Mumbai and two weekly flights from Bengaluru. The new flights are designed to cater to business and leisure travellers who are looking for new and affordable flying options.
Mr William Boulter, Chief Commercial Officer, IndiGo said, "We are pleased to announce Malé as our 13th international destination effective 15 November 2018. We will operate direct flights to Malé from three key cities of Mumbai, Bengaluru and Kochi. With the mesmerising natural beaches, Malé has a huge potential for leisure travel. These flights will provide a low-cost and affordable option to Indians who wish to experience the beauty that the Maldives have to offer.
Mr Boulter further added, "IndiGo will continue to expand its network to meet the requirements of both business and leisure travellers wherever they demand it. It is our constant endeavour to provide more flexibility of choice to our customers as IndiGo continues to offer them on-time, courteous and hassle-free service, and an affordable flying experience always."
Velana International Airport welcomed the first IndiGo flight to the Maldives with a spectacular water salute, followed by a Boduberu cultural dance performance and a ribbon cutting ceremony by Chief Guest; Indian Ambassador to the Maldives, H. E. Mr Akileh Mishra, Acting Managing Director of MACL; Mr Moosa Solih and Vice President, AOCS of Indigo, Ms Cynthia Crabill Szadokierski.
IndiGo is amongst the fastest growing low-cost carriers in the world. IndiGo has a simple philosophy: offer fares that are low, flights that are on time, and a courteous, hassle-free travel experience. With its fleet of 195 aircraft including 12 ATR aircraft, the airline offers over 1300 daily flights and connects 49 domestic destinations and 13 international destinations.