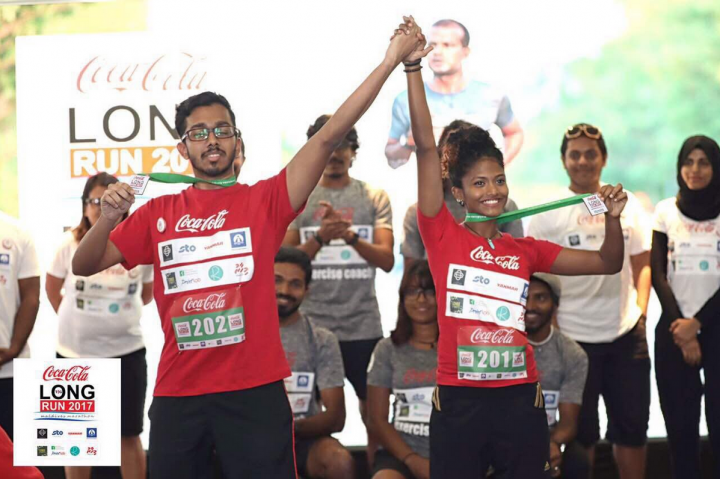 Coca-Cola Long Run 2017 to see higher number of international runners
The Coca-Cola Long Run 2017 has been launched with a special emphasis on attracting international runners. The  annual event – organized by Total Fitness Group (TfG) – will be held on April 14 in Hulhumalé.
The event was introduced in 2013 with 210 runners; with 50 runners participating in the country's first half marathon. "The biggest milestone of the Long Run was achieved in 2015 with a major change of format and introduction of our dream; the marathon category," Hussein Zinan – CEO of TfG told Hotelier Maldives.
Five women and 14 men enrolled in the marathon in 2015, of which 13 participants completed the total 42.2 kilometers. Zinan said: "It was a huge achievement for us since we had the participation of 18 international runners. It quickly became the first international marathon to be hosted in the Maldives."
In 2016, the event attracted 23 international runners from across the globe. "This year, we are expecting over 75 marathoners, and a lager number of international runners," Zinan said.
TfG is currently working with its partners, including coaching and training of runners representing the sponsors of the event. Transfer to Hulhumalé and other arrangements will be provided to the runners, TfG said.
In addition to the marathon category, the Long Run features a half marathon, a 10 kilometer event and a 5 kilometer event. Registration is open at gotorace.com or by visiting TfG.