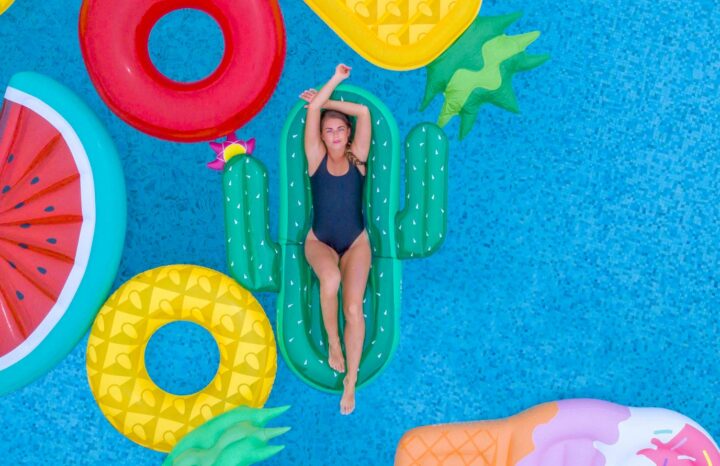 Coco Bodu Hithi introduces the world's first Pool Floats Menu
Coco Bodu Hithi has teamed up with Sunnylife to introduce the world's first Pool Floats Menu featuring an eclectic selection of Sunnylife's colourful, whimsical, and stylish inflatable swimming pool floats.
"We're extremely excited to be working with Sunnylife to kick off our summer pool floats programme and offer this one-of-a-kind menu experience. Our guests love to share pictures of their holiday with friends on social media, and with over 12 different styles on offer from our pool floats menu, we're excited to see what they'll be posting online!" said Martin Lount, General Manager at Coco Bodu Hithi.
The Pool Floats Menu is available exclusively at Coco Bodu Hithi. Located just 40-minutes from the airport by speedboat. Coco Bodu Hithi is the luxurious five-star escape of Coco Collection, a home-grown hospitality brand that has created a reputation for merging boutique luxury holidays with Maldivian flair.
Sunnylife was founded in Sydney with the goal of sharing Australia's authentic summer style with the rest of the world. Today their products can be found on beaches, in pools and at tropical holiday destinations across the globe.Coco Collection's portfolio comprises three distinct brands, Coco Resorts: Retreats, Coco Palm and Coco Privé. The Coco Resorts: Retreats includes the luxury resort Coco Bodu Hithi; Coco Palm features the environmentally conscious escape Coco Palm Dhuni Kolhu, and Coco Privé consists of the private and exclusive Coco Privé Kuda Hithi Island. Coco Bodu Hithi and Coco Palm Dhuni Kolhu are both members of Preferred Hotels & Resorts. To learn more about Coco Collection, please visit cococollection.com.