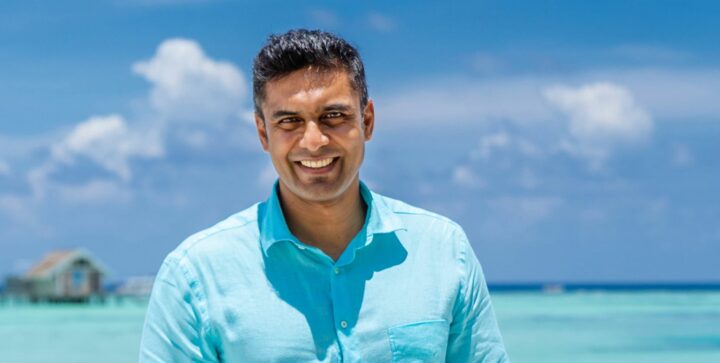 LUX* Resorts & Hotels appoints Roshan Radhay as Regional Director of Sales & Marketing
LUX* Resorts & Hotels has appointed Roshan Radhay as the Regional Director of Sales and Marketing at LUX* South Ari Atoll and LUX* North Malé Atoll, Maldives & Middle East.
Most recently, Roshan held the role as Cluster Director of Sales at Shangri-La Barr Al Jissah Resort & Spa and Shangri-La Al Husn Resort & Spa in Muscat, Oman. He has previously held key positions with major leading premium brands such as Jumeirah Royal Saray in Bahrain, One&Only Seef Bahrain, One&Only Le Saint Géran and Sofitel SO Mauritius.
Graduating with an MBA in Business Administration from MANCOSA, South Africa and a BA with honours in International Relations from the People's Friendship University of Russia, Roshan brings with him over ten years of demonstrated experience in luxury hospitality, sales and marketing with an exemplary track record primarily focused on hotel openings and business development. Additionally, Russian-born Roshan is fluent in English, French, Russian, Hindi and Mauritian-Creole.
"I am thrilled to be joining LUX* Resorts & Hotels. As the brand is growing at a very fast pace, the sky is the limit to what can be achieved thanks to the group's progressive and forward-thinking approach to the industry as a whole. I look forward to working with the talented team and taking the properties to the next level," says Roshan Radhay on his appointment.
Sydney Pierre, Senior Vice President, Commercial at The LUX Collective adds; "With Roshan's impressive record of proven success, we are thrilled to have him on board to further strengthen the relationship with our key partners, boost the growth of the group as well as continually execute with confidence and precision."
LUX* South Ari Atoll, offering 193 pavilions and villas, is 25 minutes by seaplane from Velana International Airport during daylight hours; or 20 minutes scheduled-domestic flight with a 10-minute speedboat option available for late evening arrivals. Opened in February, LUX* North Malé Atoll is the second property under the brand in the Maldives; an era-defining penthouse paradise retreat. For more information, visit www.luxresorts.com.