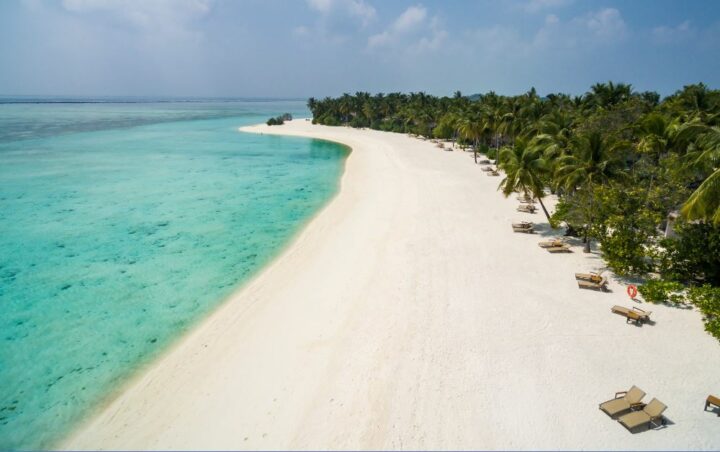 Cocoon Maldives' Kite Festival to feature Italian Fly Kite Champion
Cocoon Maldives has opened its doors for travellers to experience the best of tropical sunshine and joyous holidays at Cocoon, this September. This September, Italian Fly Kite Champion Eddy Angelino of Free Sport Kite, will be bringing a whole new added value for stay vacationers, says Cocoon Maldives in a statement.
This humongous event is open for all guests to take part in Kite Festival's Exhibition where Italian Fly Kite Champion Eddy Angelino will be showcasing the Kite imprints he used and Fly Kite Learning sessions exclusive with Eddy. Cocoon Maldives blended its official launching five months ago and have won hearts of many visitors attracting to Cocoon.
"This was my third trip to the Maldives, we had the most wonderful week at Cocoon. The resort is furnished in a tasteful contemporary style, our water Villa was spacious, wonderful waking up to this dream like environment every day," one of the travellers was quoted as saying on TripAdvisor admiring the beauties and available services on-site at Cocoon Maldives, according to the resort.
Located on the pristinely stunning island of Ookolhufinolhu in Lhaviyani Atoll, only a short 30-minute seaplane ride away from Velana International Airport, Cocoon Maldives is best described as an actualization of a dream to create a unique designer resort that mixes luxury, design aesthetics, and hospitality into a unique tropical island paradise.
Designed by renowned Italian firm LAGO, Cocoon's minimal interiors complement with furniture made from 200-year-old Wildwood defer to the overwhelming beauty of the surrounding marine environment and lush green vegetation that envelope the whole island.
The resort also features an expansive reception pavilion, a dive centre, a spa, a lounge, library, gym and kid's club, in addition to 150 villas on the beach or poised on stilts in the lagoon. For more information, please visit cocoonmaldives.com.