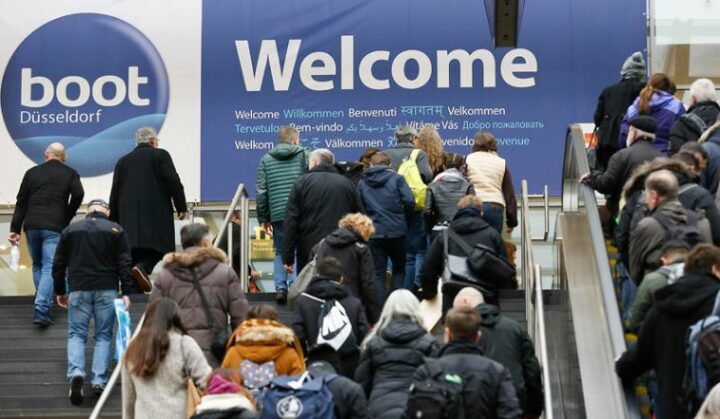 The Colourful Side of Life at BOOT 2017
Maldives promotes the Colorful Side of Life at BOOT Fair from 21st to 29thJanuary 2017, at the   Messe Düsseldorf, Germany. 14 Participants from 6 different companies from the Maldivian tourism industry have travelled to Dusseldorf for the exhibition, with the Maldives Marketing and Public Relations Company heading the delegation.
BOOT 2017 has introduced new exciting exhibits like the "The Wave", the first indoor deep water wave. The beach fashion Hall has been transformed to create a more realistic beach ambiance. A virtual river boat simulator is also featured this year, where visitors can taste what it is like to cruise on the Rhine River via this simulator. All these new and exiting upgrades to the fair is expected to attract more visitors to BOOT 2017.
With 99%  water and the unique underwater beauty, Maldives has traditionally been a dive destination and continues to attract divers every year.  Based on the preliminary findings of the Maldives Visitor Survey conducted in September last year, 16% of tourists who visited Maldives were motivated to visit for Maldives'underwater Beauty.
BOOT is an annual event which is targeted for watersports and dive enthusiasts. This annually held event is one of the leading Dive and watersports Fairs of the world. In 2015 more than 200,000 visitors from 51 different countries visited the show. A wide range of exhibitors showcase their products and service through this platform. Luxury Yachts, diving equipment, water sports equipment and dive destinations are all part of this colorful 9 day event.
In 2015, there were 670,000 divers in Germany which has been growing every year. Germany is currently the second largest source market for the Maldivian Tourism industry.  Boot will  help us reach to this niche segment of the German market.  Last year a total of 106,132 Germans choose Maldives for their vacation. Compared to 2015 the market has shown a steady growth of 1.2 %.