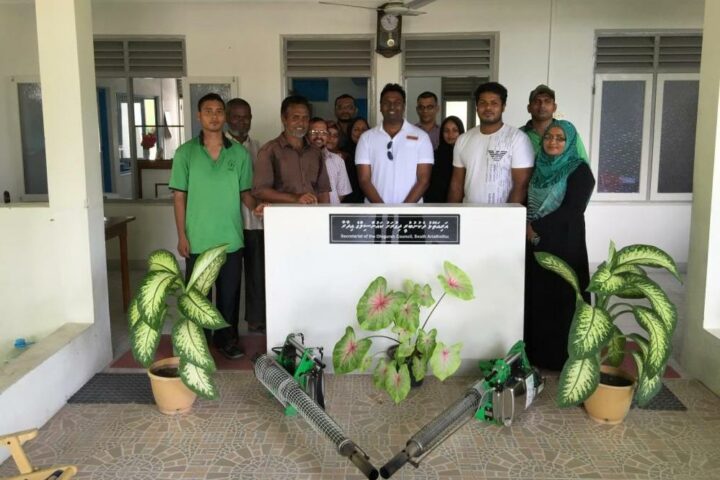 Conrad Maldives Rangali Island supports local communities to prevent dengue fever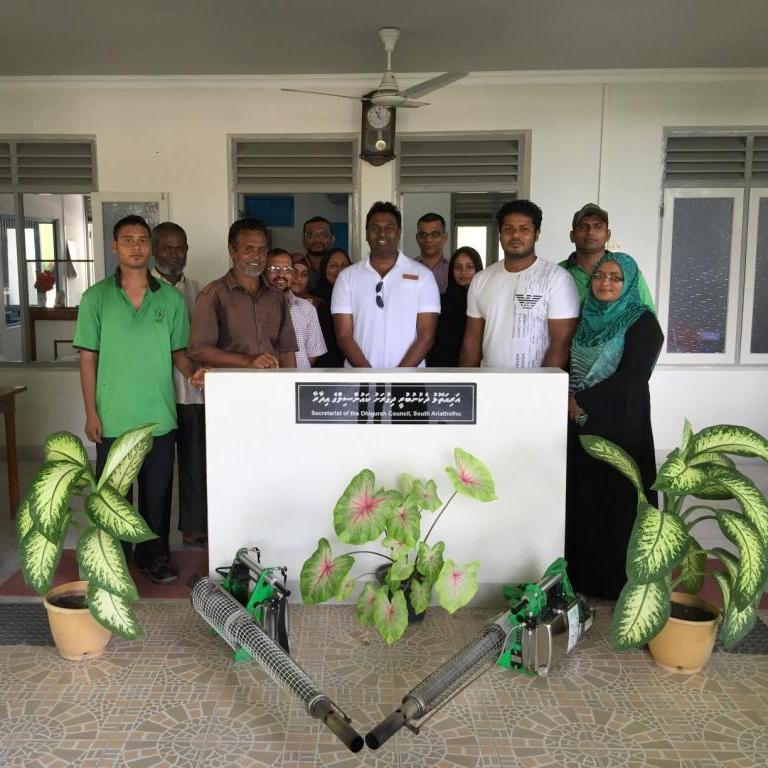 In support of its local community, team members from Conrad Maldives Rangali Island delivered awareness and education presentations to the populations of local islands Fenfushi and Dhigurah to highlight the importance of dengue fever prevention. In addition, the resort also fogged the islands with mosquito-killing insecticide.
This treatment was carried out to further prevent a dengue outbreak, which has been threatening the local islands.
A group of volunteer team members led by Satish Cavin, Hygiene Manager from Conrad Maldives Rangali Island collaborated with both Fenfushi and Dhigurah island councils to provide treatment in potential dengue risk areas. Fogging was carried out on both islands and awareness sessions were held for local communities where information was delivered about precautions to be taken to avoid dengue outbreak.
Supporting local community and sustainable practices is a priority to Conrad Maldives Rangali Island and a key driver in the resorts operations; the resort continually evolves ensuring best practice in initiating sustainable actions to support the environment and society.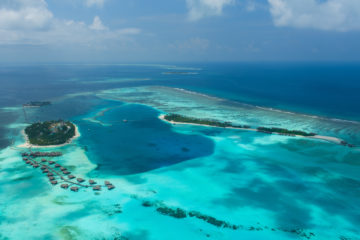 Inspired by Hilton Worldwide's corporate responsibility strategy, "Travel with Purpose" the resort inspires its team members to create opportunities that strengthen and celebrate local communities where team members live, work and travel.
In addition to having a robust corporate responsibility policy in place, Conrad Maldives Rangali Island has been globally commended by EarthCheck (the travel and tourism industry's leading environmental management, benchmarking and Certification Company) with bronze certification, the resort was rated at or above best practice levels for the following environmental practices: cleaning products rating and pesticides products rating, and the resorts contribution and commitment to supporting local community.
Conrad Maldives Rangali Island is located in South Ari Atoll and was recently named the Indian Ocean's Leading Hotel and Indian Ocean's Leading Culinary Hotel at the 2015 World Travel Awards.