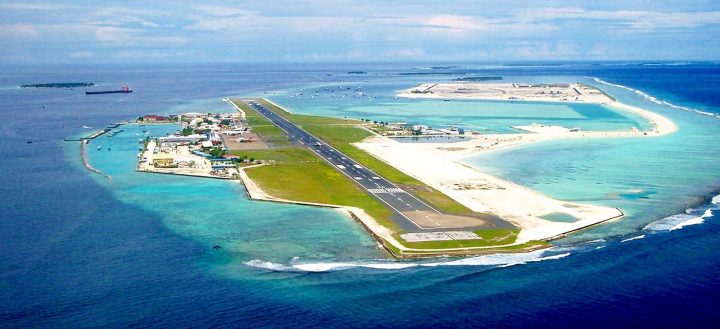 Consultants sought for development of L. Kaddhoo Airport
Kaddhoo Airport Company Limited, the operator of L. Kaddhoo Airport, has recently revealed its search for consultants to spearhead the master plan, concept design, and overall redevelopment of the airport. This announcement, made on Thursday, signifies the airport's commitment to enhancing its infrastructure and services.
The deadline for interested parties to submit their bids for this project is July 17, emphasising the company's urgency in securing the right expertise. The primary objective of this redevelopment initiative is to construct a 2.45 km runway while also expanding the parking space capacity at the airport.
The envisioned improvements cater to the landing requirements of Boeing 727 and 737 aircraft, in addition to including a dedicated seaplane terminal. Moreover, a new fuel farm and air traffic control tower are planned to be constructed. These developments align with the airport's long-term vision of accommodating international flight operations and catering to increased air traffic demand.
A key component of this ambitious project is the construction of a modern terminal building designed to comfortably serve up to 600 passengers during peak hours. The new terminal will not only provide enhanced amenities for travellers but also facilitate seamless operations within the airport premises.
In January, the government announced its intention to seek funding for the development of Kaddhoo Airport to support international flight operations. However, the government has not yet disclosed the identity of the selected party or parties entrusted with this significant undertaking.
As the L. Kaddhoo Airport enters this transformative phase, the engagement of proficient consultants will play a crucial role in realising the airport's vision of modernisation and capacity expansion. The forthcoming redevelopment is set to bring about a positive impact on the region's connectivity and economic growth, as well as enhance the overall travel experience for both domestic and international passengers.
With the bidding process underway, industry experts and business executives eagerly await the news of the selected consultants who will shape the future of L. Kaddhoo Airport.