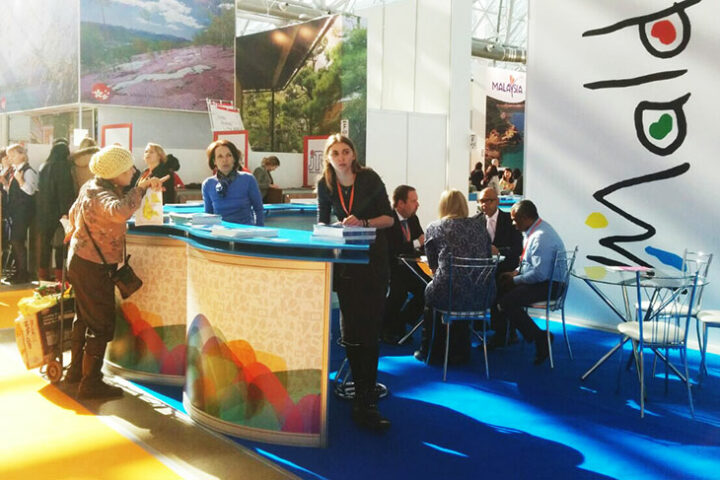 Maldives participates in MITT
The Maldives has participated in the recently concluded Moscow International Travel & Tourism Exhibition (MITT) in Russia.
The 23rd edition of the travel show was held from 23 to 26 March at the Epocentre Fairgrounds in Moscow.
The Maldives delegation was led by Acting Managing Director of the Maldives Marketing and Public Relations Corporation (MMPRC), Haris Mohamed. Along with officials from the government-owned MMPRC, more than 40 representatives from 19 companies showcased their travel products at the fair.
"MITT is one of the top five travel exhibitions in the world and is highly valued by the international tourism community," the MMPRC said in a statement.
"With over 1,800 participating companies and more than 192 countries and regions, MITT is the key meeting place for the industry and an opportunity to catch up with colleagues and clients. In addition, it enables participants to increase awareness of their destination, present their new programs and gain a real feel for the Russian travel market."
According to the tourism promotion agency, the Maldives delegation met with travel industry professionals to discuss potential future collaborations to promote the Maldives as a destination in Russia and Eastern Europe.
"MITT is the major event that Maldives participates in the region to attract tourists and investors into the country.  Maldives stand gives visitors a contemporary look while revealing the country's unique tourism product."
Held annually, MITT is Russia's largest and longest running travel exhibition. MITT welcomes both trade and consumer visitors, with specific 'trade only' days. In 2015, the event recorded an attendance of 32,162 visitors, 76 per cent of whom were travel trade professionals. As Russia's travel industry evolves, MITT remains the key industry forum for travel professionals.
Russia is one of the top source markets for the Maldives. Russian tourists accounted for 4.9 per cent of visitors in January 2016. A total of 44,323 tourist arrivals were recorded from Russia last year.