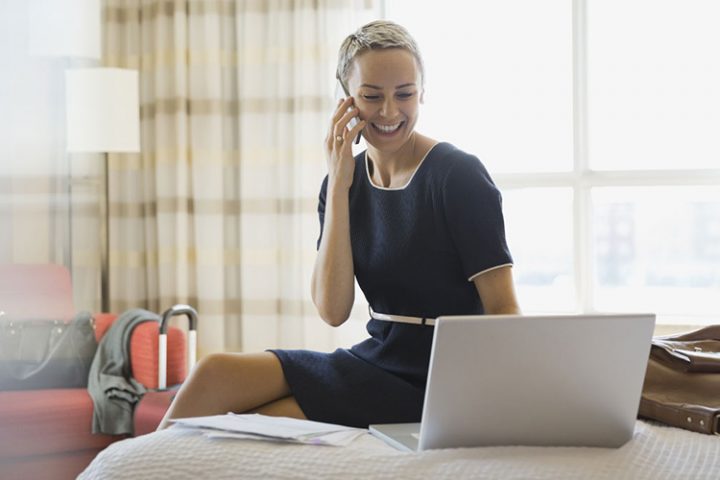 Cornell Study Finds Travellers Want More Mobile Options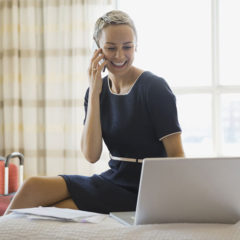 A new study published by the Center for Hospitality Research (CHR) finds that travellers are ready to use their smartphones and tablets for far more than is currently possible. 754 U.S. travellers were quizzed on their attitudes towards using mobile devices whilst travelling and although many still had reservations regarding privacy of data, a large number were willing to share this information in exchange for special offers and services. The study was conducted by Heather Linton and Robert Kwortnik and is titled 'The Mobile Revolution Is Here: Are You Ready?' and can be downloaded here from the CHR at no cost.
"Our respondents are ready to use their mobile devices while they travel, and not just to get information," said Linton, who is a doctoral student at the Cornell University School of Hotel Administration (SHA). "Most of our respondents already use their smartphones and tablets for research, both before and during their trip. But young travellers in particular would like to make more use of their mobile devices for things like checking in or out of a hotel, and receiving text notifications when their room is ready."
"We encountered some intriguing issues relating to mobile devices," added Kwortnik, who is an associate professor at the SHA. "For example, about two-thirds of our respondents had downloaded at least one travel-related mobile application, but then half of those apps had subsequently been deleted. Additionally, the travellers were less interested in downloading individual hotel apps than in using a general lodging app that could store their preferences and through which multiple hotels could use the traveller's profile to provide a more customized stay."
"We can only conclude that the industry needs to take a more careful look at the user experience connected to mobile apps," said Linton. "We could not determine what was troubling our respondents, but there's some kind of friction."
Analysing the travellers' privacy issues, the researchers found that respondents particularly dislike the idea of apps that include automatic geolocation. However, since some travellers are willing to share limited personal information, particularly women and young travellers, the industry needs to determine what offers would attract these travellers.
A unit of the Cornell University School of Hotel Administration, the Center for Hospitality Research (CHR) sponsors research designed to improve practices in the hospitality industry. Under the lead of the centre's corporate affiliates, experienced scholars work closely with business executives to discover new insights into strategic, managerial, and operating practices. To learn more about the centre and its projects, visit www.chr.cornell.edu.