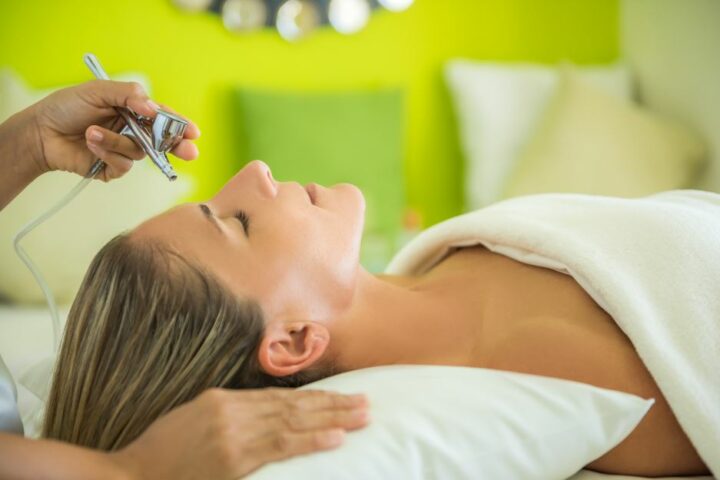 Hollywood ace cosmetic surgeon Dr David Alessi back in Niyama Private Islands Maldives
Niyama Private Islands Maldives is gearing up to welcome the "beauty whisperer to the stars" Dr David Alessi back for a residency. Dr Alessi is jetting into one of Condé Nast Traveler's Best Resorts of the World for an exclusive residency at Drift by Niyama, from March 25 to April 5.
The only cosmetic surgeon licenced to practice in the Maldives, Dr Alessi is the founder and medical director of the Alessi Institute for Facial Plastic Surgery, Beverly Hills. He is board-certified by both the American Board of Facial Plastic and Reconstructive Surgery and the American Board of Otolaryngology.
Dr Alessi works his magic – all without downtime – with non-surgical facelifts that will leave you looking better and feeling younger in a matter of minutes, Niyama Private Islands Maldives says in a statement. "Lift, tighten and perfect using a combination of Botox®, fillers and Kybella®. Plump wrinkles and folds, contour and shape the planes of your face, or correct asymmetrically aligned features.
"While Botox® works wonders for crow's feet and frown lines, Juvederm® and Perfectha® lift and contour cheeks, add volume to and contour lips and minimise nasolabial folds, wrinkles and skin depressions. And with Kybella® – the new and only FDA-approved injectable treatment to destroy fat cells – reshape your chin and jawline for a chiselled, younger look," according to Niyama Private Islands.
In honour of the long-standing relationship with Dr Alessi, Niyama Private Islands is sponsoring charity Face Forward's 2017 Los Angeles gala fundraiser. Founded by husband and wife David and Deborah Alessi, Face Forward provides reconstructive surgery and emotional support for victims around the world of domestic violence and human trafficking.
The Arabian Nights gala saw Hollywood's elite lining up to support, with Robin Thicke and Mel B performing. Committee regulars include Nelly and Sharon Stone, while Lana Parilla presides as Global Ambassador. While reconstructive surgery is just the first step in the healing process, Face Forward partners with local community centres post-surgery to provide counselling, housing, job searches and legal assistance. Niyama will sponsor the prestigious event again in 2018.
Extensively published, David Alessi is the doctor's Doctor, with an acumen of over 200 lectures on facial rejuvenation and other medical fields. Known for his expertise in facial contouring, examples of Dr Alessi's handiwork have been seen on Larry King Live, ABC News, CBS News, NBC News and CNN. For more information, please visit niyama.com/en/niyama-spa.