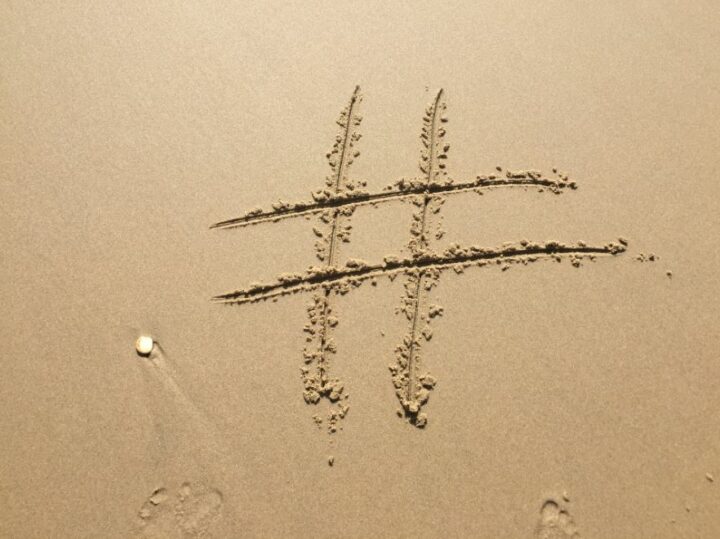 How to create the perfect hashtag for your next digital marketing campaign
Not long ago, a lot of people were wondering what a hashtag was and why you would ever need one in their S&M strategies. Today, entire marketing campaigns are designed and even titled with strong, eye-catchy hashtag-ed words. And if #youdontgetit, you will miss out on our next big digital media move.Hashtags are simple words or very short phrases with a '#' symbol ahead of the first word. If you are reading this article, you probably know a little bit about them, you have most likely seen them all over social media and yet, are still wondering why. Let's take a look at the most effective ways to create winning hashtags for your digital marketing campaign.
Trending UGC (user-generated content)
Hashtags can be a powerful tool to identify your target community. Ahead of crafting your own brand hashtag, have a look at the most used ones within the same industry. This will help you identify potential new communities, trending content that generates traffic and key influencers you could work with. Most of the time we have the perfect hashtag right under our nose and we just don't see it. Observing the feedback shared on social media by your audience can actually unveil a powerful hashtag right there, generated by your followers.
Hashtags for every platform
It is known that hashtags on Facebook are related to topics and the same on Instagram recalls images. How many shall we use on each one? Facebook optimal number hashtags per post are usually two or three, while you could go up to 30 hashtags on Instagram. The ideal number, however, may vary based on the relevance of the topic and the focus of the post.LinkedIn recently revamped the use of hashtags on its platform and users can now be 'discovered' by their next potential employers through a variety of relevant hashtag-ed locators.
Your benefits when creating a hashtag
Given that you can create a hashtag for pretty much everything nowadays, your social media manager should be ready to provide you with one when:
You are planning an event
You are launching a new product or project
You are crafting a 'brand'
Your next event
If you are creating a hashtag to define an event, the following best practices can come handy:
Keep your hashtag short
Be specific, relevant
Avoid words that could be misspelt
A new product
A selection of hashtags or a strong leading one will make your product more discoverable online and increases the digital traffic of the campaign. When creating a hashtag for a new product launch remember:
Choose keywords that can be easily remembered
Stick to your brand key selling points or values
Avoid generic terms
Branding is never easy
Nothing makes you more unique than your own brand. So why trying to emulate others when your own individuality is your winning card? To define a hashtag that is strong enough to recall a brand remains one of the most challenging tasks for any digital marketer today. However, the following key points might help to lead the way forward:
Use the hashtag word as a call-to-action
Recall an emotion or a sense of belonging
Identify a status that people can relate to
Last but not least, use all your hashtag as powerful tracking devices of your social media presence, user-generated content and campaigns' performance. When was the last time you tracked how many times was your hashtag being used? And if you start to see that you have more people using your hashtag rather than followers, you must be doing something right.PR and digital marketing specialist Dolores Semeraro worked extensively across China and was most recently based in the Maldives for 6 years; she specialises in digital media and creative communications for travel and tourism with extensive knowledge of Chinese digital media platforms (Weibo, Youku and Wechat). Being fluent in the Chinese language, she is a business facilitator on Chinese protocols, culture, and behavioural patterns.