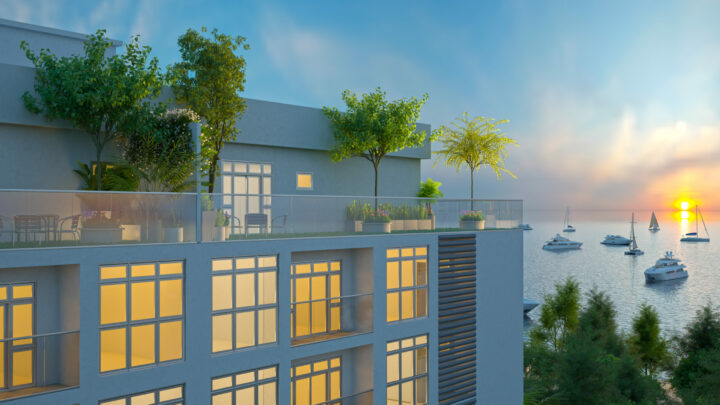 DAMAS Real Estate launches 'One Avenue', a residential development project in Hulhumale'
DAMAS Real Estate Pvt Ltd has launched 'One Avenue', the company's premiere residential development project in Hulhumale'. The project was launched at a ceremony held at Hotel Jen yesterday.
One Avenue is due to be completed and delivered by the end of 2018, and will be built upon a plot of land measuring approximately 25,000 sqft. The land plot is located at Fithuroanu Magu, a 3 to 5-minute walk from the Hulhumale' ferry terminal.
Speaking at the ceremony, Zayan Salih, Director at DAMAS Real Estate said that One Avenue was designed after considering the needs of those who would eventually live there. "While there is a need for housing in the Maldives, our main objective in entering this industry is to provide affordable, quality housing for those who need it," he said.
Following Zayan, General Manager of DAMAS Real Estate, Abdul Muiz presented the various design features of the project. One Avenue is to have 95 apartments; 13 one-bedroom apartments (656.6 sqft.), 26 two-bedroom apartments (865-1084 sqft.), 52 three-bedroom apartments (1082-2090 sqft.) and 4 penthouses (3468-3492 sqft.).
According to Muiz, these apartments will have spacious living, dining, kitchen and balcony areas and the bathrooms would all have high-end fittings and fixtures. All apartments would either have a city view or a sea view.
One Avenue is also to have a 24-hour concierge service and, according to Muiz, the project is designed to be a secure environment where there would be patrolling security, CCTV surveillance and access control cards.
The development project was officially launched by the ceremony's guest of honour, Minister of Housing and Infrastructure Dr. Mohamed Muizzu. Speaking at the ceremony, the minister congratulated DAMAS and the partners of the project.
The Chief Operating Officer of DAMAS Company Pvt Ltd delivered the vote of thanks and in his speech he noted that DAMAS is looking to develop "not houses but homes."
The western side of the development will be facing the future yacht marina and the eastern side will be facing the Central Park. The ground and first floors of the western side of the development would have a shopping complex, while the eastern side is to be dedicated for residential parking. The second floor would have a garden and a kids' park from which the two residential towers will rise from.
Partners of the One Avenue project are Maldives Islamic Bank, Multilac, Index Furniture, Gedor Consulting Pvt Ltd, Premier and Pro Designs.