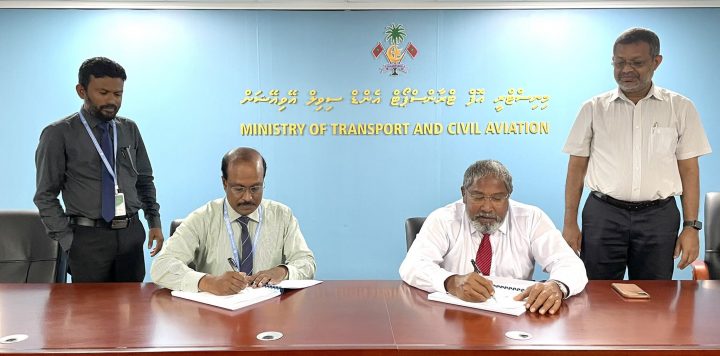 Redevelopment of G.Dh. Kaadedhoo Airport by Villa Air Set to Boost Regional Connectivity
Villa Air is ready to move forward with the G.Dh. Kaadehdhoo Airport redevelopment project, following airport handover by the Maldivian government. The airport's rebuilding will help bring many resorts and guesthouses in the surrounding islands within reach of more visitors, leading to increased connectivity and significant economic implications for the region.
"The redevelopment of Kaadehdhoo airport is a largely progressive step forward for the Maldivian public, the people of Huvadu Atoll, and Villa Air," explained Qasim Ibrahim, Chairman of Villa group. He made these comments while speaking to the airport staff after Villa Group took over airport management and operations on March 1, 2022.
Chairman Qasim further said Villa Group will redevelop the airport to an international airport. He added in the future, the airport will also have the capacity to cater to seaplanes, which will further increase connectivity in the region.
According to the latest update by the Ministry of Tourism, resorts currently in the Gaafu Dhaalu and Gaaf Alifu Atoll include Ayada Maldives, Konotta Maldives, Amari Havodda Maldives, The Residence Maldives at Dhigurah, Raffles Maldives Meradhoo Resort, Pullman Maldives Maamutaa, The Residence Maldives, Robinson Club Maldives, Park Hyatt Maldives Hadahaa and Mercure Maldives Kooddoo. Further, the increased airport connectivity will help cater to the growing guesthouse industry in the region.
Overall, Villa's scope of the airport project will address airport redevelopment, harbor redevelopment, improvement of the existing state of disrepair of the equipment and security areas, and alleviate working conditions for airport staff.
The handover of the airport to Villa Air took place following a Supreme Court verdict. Villa group filed a lawsuit against the state after a former administration terminated the agreement signed with the group in 2013 to operate the airport for fifty years.
Featured Image by Ministry of Transport and Civil Aviation