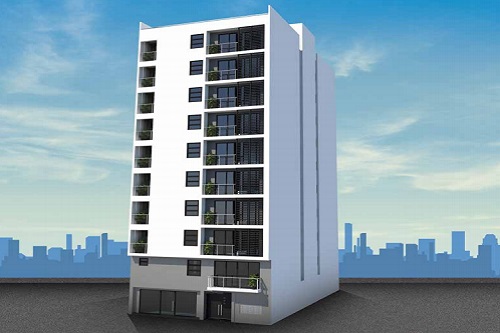 Damas Real Estate offers apartments for sale in Male'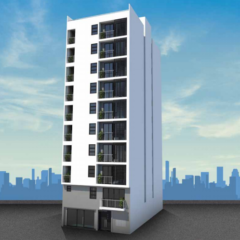 Damas Real Estate Pvt Ltd (DRE) is offering apartments for sale at the company's flagship Isles Residence 2 apartment complex in Male'.
 DRE has invited potential buyers to make bookings for the apartments under construction at Henveiru Karoage.
 DRE Director Zayan Salih explained that the ten-storey complex consists of one 3-bedroom apartment with a floor area of 914.36 square feet, eight 3-bedroom apartments with a floor area of 916.73 square feet each, and five 2-bedroom apartments with a floor area of 724 square feet.
 The prices of the 3-bedroom apartments range from MVR3.3 million (US$214,000) to MVR3.7 million (US$239,948) whilst the prices of the 2-bedroom apartments range from MVR2.8 million (US$181,582) to MVR2.9 million (US$188,067).
 The expected date of completion is October or November 2016, Salih revealed, adding that title deeds could be awarded much earlier.
 Salih noted that the project is DRE's first real estate development with apartments for sale in the capital Male'.
 The company has, however, carried out two similar projects in Hulhumale' – the Green Parkview Apartments and Isles Residence 1 – and has undertaken other real estate developments in the capital, including boutique hotels, apartments, and office space for rent.
 "We have been actively involved in the real estate market for some time now, though we have done so quietly and for our own projects mostly," Salih explained.
 "Damas Real Estate was incorporated in 2012 with the view to expand the real estate business. We hope to launch another similar project this year for Male'," he revealed.
 DRE is a 100% subsidiary of DAMAS Company Pvt Ltd, one of the Maldives' oldest and most success general trading enterprises.
 The subsidiary company was incorporated to engage exclusively in real estate property management, development, leasing, buying and selling.
Isles Residence 2
 The Isles Residence 2 building is located in the Dheefram Goalhi in the Henveiru ward of Male', two-minutes walking distance from the Hulhumale' ferry terminal and the airport ferry.
 The apartment complex includes a 423.64 square feet commercial space on the ground floor, a parking and lobby area, an elevator, an open terrace for all tenants and owners, an access control system, and CCTV security cameras.
 Featuring spacious living and dining areas, the apartments are fitted with hot and cold water as well as high-end bathroom fixtures.
 The payment option involves a minimum of 20% of the apartment price, applicable taxes, non-refundable booking charges of MVR25,000 and non-refundable legal charges of MVR50,000 to be made at the time of booking.
 The remainder of the sale price along with taxes under a 'mutually agreed payment plan' must be paid no later than May 31, 2016.
 Arrangements have meanwhile been made with the Housing Development Finance Corporation (HDFC) to provide end user finance for up to 80% of the sale price.