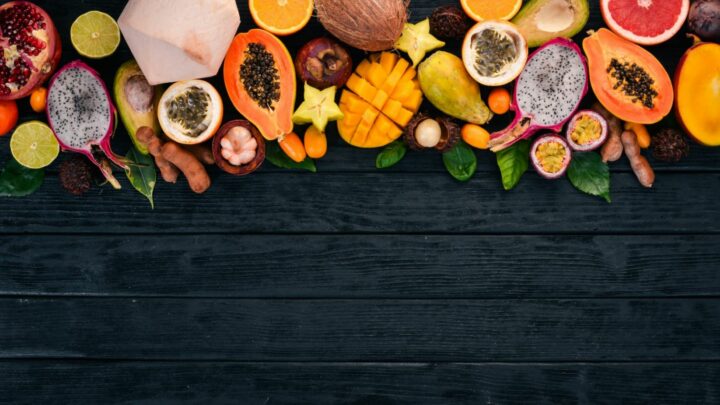 DELI UNITED: Top-quality tropical fruits and vegetables
The Maldives is synonymous with luxury, and since the brand-name is reputable amongst the top premium hotel brands, what is expected from its hospitality industry in terms of products and services should be nothing but perfection. While the juiciest of fruits and healthiest of vegetables are a vital part of this product, and when suppliers of such products are selected with careful review, DELI UNITED Co. Ltd. is the answer to many of the top names operating in the Maldives' market.
Based in Thailand, DELI UNITED is a leading supplier of tropical fresh fruits, vegetables and other food products of the highest quality originating from Thailand—along with a wide array of hotel and resort equipment of all kinds ranging from decorative items, sports facilities, bedding linen & towelling, bathroom amenities, F&B accessories and many others. Having had many years of supply experience in the Maldives, its client portfolio is lined with the names of the top upper market hotels and resorts. It promotes delightful and authentic Thai food and a healthy lifestyle with its tasteful fresh tropical produce.
Categorising its food and vegetable produce in a single product range, DELI UNITED recounts it to be traditional Thai food items. These A-grade fruits and vegetables are freshly harvested under strict quality control and come in excellent packaging. Adding up to the brand's positive image, being highly service-oriented and direct delivery contributes DELI UNITED to stand out from the rest of the competition.
The world today revolves around wellness and health, and it is vital when it comes to the hospitality industry. As more and more customers prefer healthy food, hoteliers need to be more attentive when choosing their suppliers. To meet this growing market trend, DELI UNITED developed Monosodium Glutamate (MSG) freeze-dried food products.
The company was established in 2010, with a compact, yet dynamic team. The team of 12 employees makes continuous efforts to satisfy its exclusive customer base. Not a new name in the Maldivian supplier's list, DELI UNITED has been a part of the Maldives' hotel industry for a couple of years to date.
With the emerging international hotel brands, DELI UNITED has expanded its supply services with some of these brands. Newly partnering with JOALI Maldives, Raffles Meradhoo Maldives and the Soneva Jani, it has secured a fraction of the luxury hotel F&B supply chain. Enlightening a little bit more on their new achievements, DELI UNITED is content with highlighting that it has accomplished the Good Manufacturing Practice (GMP) certificate. 
"We have a proper understanding of the excellent service and quality of products our esteemed client requires for the upper market luxury properties. We also ensure timely delivery and smooth operations for our respective clients, making us a unique supplier," assures Andrej Wicke, Executive Director of DELI UNITED. The company distinguishes itself as an important partner in the Maldives' hospitality industry, given its long-term experience as a top premium supplier in the market.

CONTACT
DELI United Co. Ltd
T: (662) 278 7901