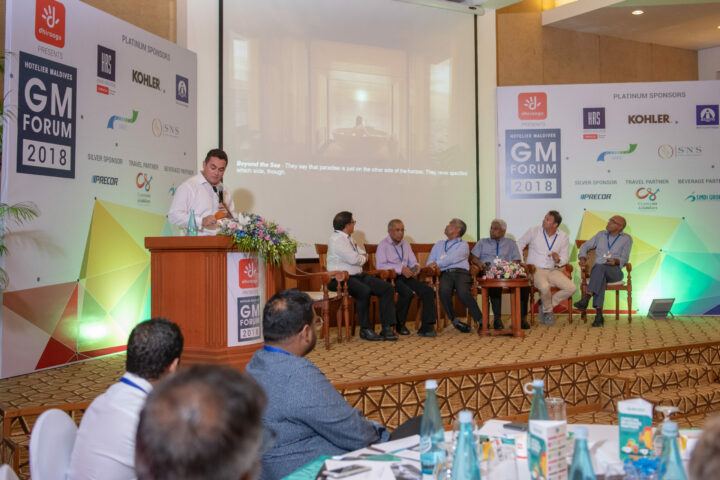 Dhivehi Insurance partners with Hotelier Maldives as a Silver Sponsor of GM Forum 2019
Dhivehi Insurance will be partnering with Hotelier Maldives as a Silver Sponsor of the 4th edition of the GM Forum scheduled to take place on 3rd April 2019 at Bandos Maldives.
One of the more recent entrants into the market, Dhivehi Insurance has made a mark by offering innovative and contemporary solutions to the changing business landscape. Led by one of the most innovative and masterful entrepreneurs working in the country, Abdul Wahid, he is also the first to qualify professionally in insurance. Prior to launching Dhivehi Insurance Company, he also led Allied Insurance for over 6 years as the Managing Director.
Commenting on the company's philosophy, Wahid said, "we assist our clients with the most up to date insurance solutions in line with the changing business landscape of the resort industry whilst having a deeper understanding of the local and cultural management aspects that impact overall risk management"
The 4th edition of the Hotelier Maldives GM Forum will feature keynote speeches and panel discussion on the themes of hotel safety and security, sustainable tourism, skills gap in the hospitality industry, the lack of women working in the tourism industry and airport connectivity and the impact of regional airports. Confirmed speakers include Hervirender Pal Singh, Area Director for global Safety and Security, South Asia, Marriott International. Abdul Azeez Abdul Hakeem, hotelier and marine conservationist, Michael Friedel, German photographer responsible for some of the most iconic images of the Maldives that helped establish Maldives in the 'tourist map', Shaaheena Ali, Executive Director representing Maldives, Parley for the Oceans.
In addition to the keynote speeches, two panel discussions will also take place on the topic of sustainable tourism and lack of women working in the industry, featuring general managers and other notable figures of relevance.
General Managers can register for the GM Forum via the Hotelier Maldives website. Related inquiries can also be made by emailing info@perspective.mv and sales@167.172.155.58 or calling hotlines +960 7910858 or +960 7910748